Do you like horror movies? Halloween is still far away, but who says we must have a proper occasion just to feel creeps from a good horror story!
Today, we are going to look at 3 Modern Chinese horror movies you can enjoy in the late evening with the curtains closed 😉
1. 僵尸

/ Jiāngshī

(

2013

)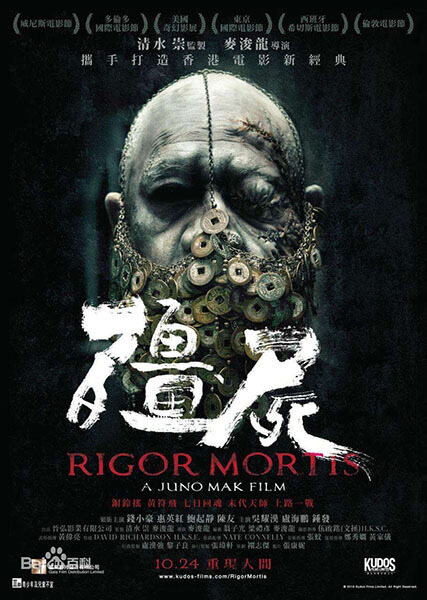 The title of the movie 僵尸(jiāng shī), as someone familiar with Chinese mythology can already guess, can be translated as Jiangshi or Chinese Vampire. Jiangshi is a type of zombie ("hoping zombie" to be particular) that is very common in Chinese legends and folklore. These type of reanimated corpses you can find in Vietnamese, Korean, Japanese and Indonesian mythology as well, just under different names. But let's get back to the movie.
Plot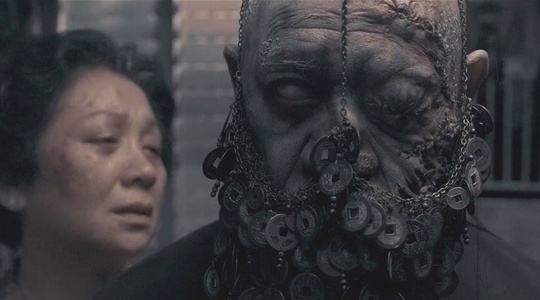 Qian Xiaohao (钱小豪) was a popular action actor. He was once a big hit for his roles in zombie-movies, but now he fall down to the bottom. He moved into an old partly-ruined apartment 2442 which, according to rumors, is haunted.  Being in a deep depression, Qian is trying to commit suicide by hanging himself from a beam, but one Daoist priest saves him. Qian becomes more curious about his neighbors. A boy with white hair. A woman who has a habit of peeping at the door of 2442 apartment and eating sacrifice food. He also finds out about a bloody massacre and about tons of ghosts filling up these corridors. Then, something happens. Dong Shu, who is living in the same building, accidentally falls to death. His wife asks specialist in evil witchcraft A Jiu to bring his soul to life, but it all turns into an irreversible tragedy. Life and Death, Love and Greed leads to unlimited troubles and dead spirits and going on rampage for the whole night.
Conclusion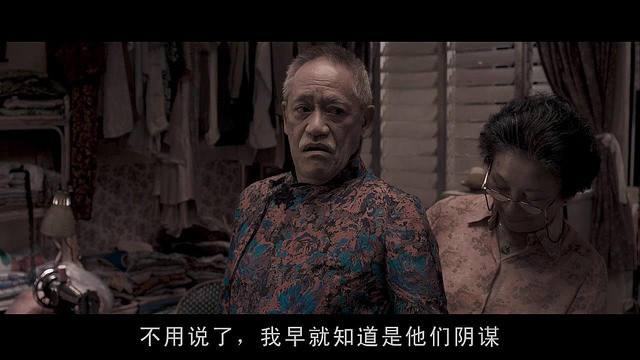 Lots of monsters, ghosts and plot lines gather in this movie. Its just like lots of typical horror stories being pressed into this one particular movie. It's a real feast for a horror-movie fan! An apartment full of  hosts, sacrificing an innocent child in order to bring to life a dead person, fighting a vampire with tons of gimmicks, fighting scenes resembling martial arts scenes from classical Chinese action movies. What else would you dream of?!
2. 双瞳

/ Shuāngtóng (2002)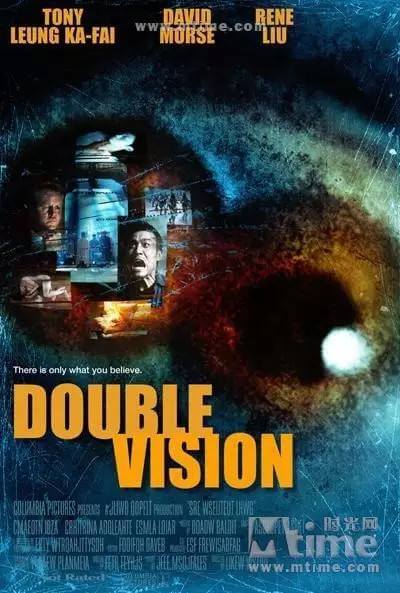 双瞳 (shuāng tóng) was translated as "Double vision" which reveals the inner meaning of this movie. This movie is more a detective+thriller+drama picture rather than a horror one. But it is still worth to watch and definitely deserve its position in our top.  What is more, one os the main characters here is not Chinese. David Morse  ("World War Z", "Passengers", "Green Mile", "12 Monkeys" etc) is playing an FBI agent trying to find the truth.
Plot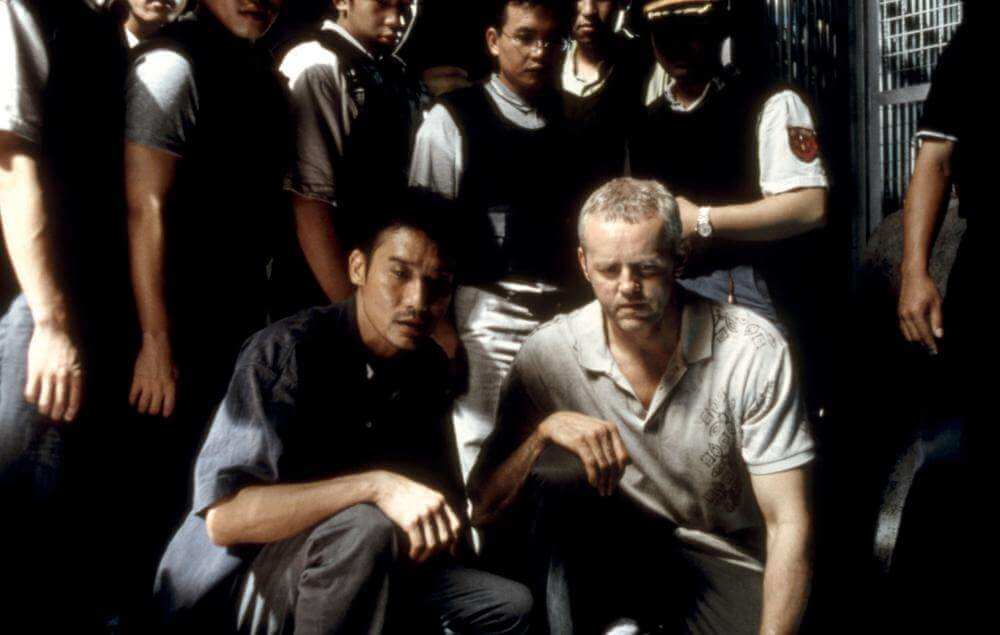 After a disposal of corruption between colleagues two years ago, Taipei police officer Huang Huotu (黄火土) was transferred to the mostly neglected foreign affairs section. His wife Qing Fang couldn't stand his late home arrivals and  asks for a divorce. Huang Huotu feels like his whole world is falling apart. At that time a terrible thing happens and Taiwanese society finds out about the bizarre murder of a rich and powerful businessman. The forensic medical expert finds out that he died of the mysterious Meliolaceae (black mildews) which also causes hallucinations. Because of the lack of professionals, they invite a talent investigation expert from the USA to help them solve the case. Huang Huotu is back to his duties.  Aside with this investigation, a struggle around political and mass interests as well as between Huang Huotu, his partner and the entire police force intensifies.
Conclusion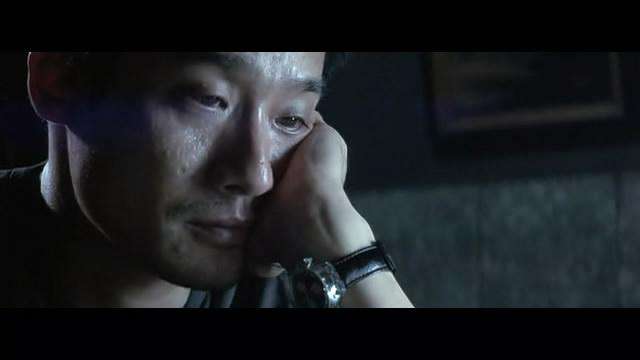 This movie can't be truly related to horror ones. But its strange and gloomy atmosphere will keep you in suspense until the very end.  What is more interesting, all the murders here have its own religious meaning, so it feel just like the movie itself leading you from one strange murder to another through the circles of Taoist Hell.  And the name "Double vision" wasn't chosen randomly, because this movie has another, deeper layer than just a common story about ritual murders.
3. 异度空间

/ Yìdù Kōngjiān (2002)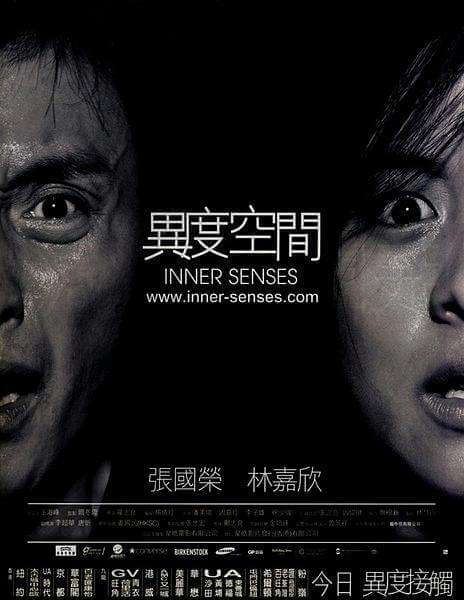 异度空间 (yì dù kōngjiān) can be translated as "another (or strange) dimension". Because, 空间 (kōngjiān) means "space" or "dimension." (for instance, "三度空间" (sān dù kōngjiān) means "three-dimensional space") and 异 (yì)  means "different" or "unusual". The name was officially translated as "Inner senses" which appeals more to its plot. This movie is from Gong Hong, you can say that it's different just by having a quick look at it. It's more westernize than the previous ones. It is trying to be more like western thrillers than to reveal something special from a classic Chinese folklore. But still it's a good movie definitely worth watching.
Plot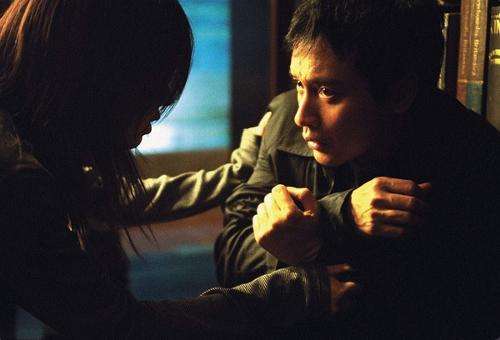 The main character Zhang Wei (章昕) finds out that after the landlord's wife and kid death, she sees their ghosts every time. Her boyfriend can't stand these tortures and leaves her. In despair, she asks a psychologist A Zhan (阿占) for help. A Zhan clearly understands that her visions are nothing more than illusions caused by inhibited memories. He agrees to help her.  At the same time they starts to have feeling for each other.  While being at A Zhan's place, Zhang Wei finds out that the psychologist  have plenty of weird habits and acts himself. It turns out that A Zhan suffers from a severe type of schizophrenia with hallucinations. He also sees things that can be real. In order to bring his life back to normal, Zhang Wei decides to help him to struggle his own demons.
Conclusion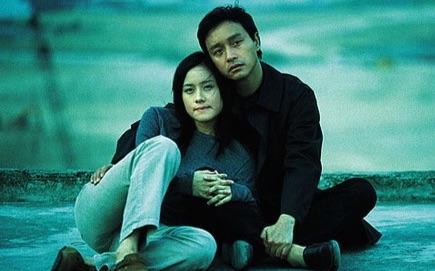 This movie is interesting that it's not just another ghost story, but it's also a story about psychiatry. The twist when the psychiatrist starts suffering from the illusions and questioning the nature of his own reality is not new. But this movie makes everything to keep you in suspense. What is more, this movie has also a bit philosophical. It's a story about us. Every person is full of his own senses, feeling and stories. Sometimes, they're happy ones, sometimes, they're not. And if we let go all this senses and feelings, they will become our own real ghosts. 
[If you like this post and if you're interested in Chinese movies, you can also have a look at the next part of this post. Part 2 is waiting!]
[Chinese is quite a popular language, don't you think? You may notice, that sometimes western actors say some lines in Chinese just to communicate with Chinese characters. If you wonder whether they say it properly of whether their Chinese is really that good, you can have a look at our post named Mandarin Chinese is Western Movies].