Students' Feedback
What Our Students Say

My girl enjoys the program a lot. She made many friends from all over the world. She got to learn how to paint Chinese paintings and made dumplings. Her Chinese definitely improved over the program.

My 11-year and 12-year old kids learned so much in just 2 weeks. The camp is very well organized and their teacher was amazing.
Frequently Asked Questions
GET YOUR QUESTIONS ANSWERED
What age kids and teens can join the online camp?
This program is designed for 10 to 17-year-old students.
What is the camp schedule?
With 3 classes a day, 5 days a week, your child/teen will be busy
What is the Camp time for different time zones?
CAMP 1 TIME
20:00-23:00 (Beijing Time)
12:00-15:00 (Greenwich Mean Time)
13:00-16:00 (Western European Summer Time)
09:00-12:00 (Eastern Daylight Time)
06:00-09:00 (Pacific Daylight Time)

CAMP 2 TIME
05:00-8:00 (+1) Beijing Time
21:00-00:00 Greenwich Mean Time
22:00-01:00 Western European Summer Time
17:00-20:00 Eastern Daylight Time
14:00-17:00 Pacific Daylight Time
Can we join this program another time except for the starting dates?
Since this is a special online program, to ensure a good learning experience, we recommend campers to follow the schedule and enroll in 2-week terms. This way your child will have a consistent class schedule, learn with the same classmates, and take full advantage of the curriculum we've designed for this online program.
Who are the teachers?
Our teachers are all native Chinese speakers who are highly-qualified and experienced in teaching Chinese to foreigners. Our teachers are university graduates with majors in Chinese language education or Chinese literature. They have also previously obtained a "teaching Mandarin as a second language" certificate before they joined us and successfully completed That's Mandarin's mandatory Teachers Training Course (TTC).
Will the classes be taught in English?
All of our classes are taught in Chinese to give students a fully immersive Chinese experience. Even for absolute beginners, our teachers will only use limited English to help you understand. Our teacher will use pictures, videos, signs, and gestures to help students remember and understand new material.
What teaching materials do you use?
We developed our own teaching and learning methods. We use our own Chinese learning platform for all our classes. There you can find your child's class materials, read the teacher's comments, and review the lessons.
Can I have an early-bird discount?
Yes. All the participants who register early can get a 10% discount.
Are there any discounts available?
Yes. Bring a friend and you'll both get 5% off. This offer is not limited in time, and can be combined with an early bird discount (so the total is 15% off).
Who is this camp for?
The camp is designed for kids and teens from 10 to 17 years old.
Based on their Chinese level, campers will be divided into 2 kinds of groups:

1 - Intermediate Camp for Kids with Native Chinese Parents (华裔营)
2 - Beginner Camp for Kids with Non-Chinese Parents (非华裔营).

Campers with no prior Chinese language experience and no Chinese language exposure in everyday life will be placed in Group 1.

Since the children who grow up with Chinese-speaking parents already have a basic grasp of the Chinese language and mostly need language practice at an intermediate level, they will be placed in Group 2.
What is the group size?
Avg 3-5 campers per group;
max 6 campers per group.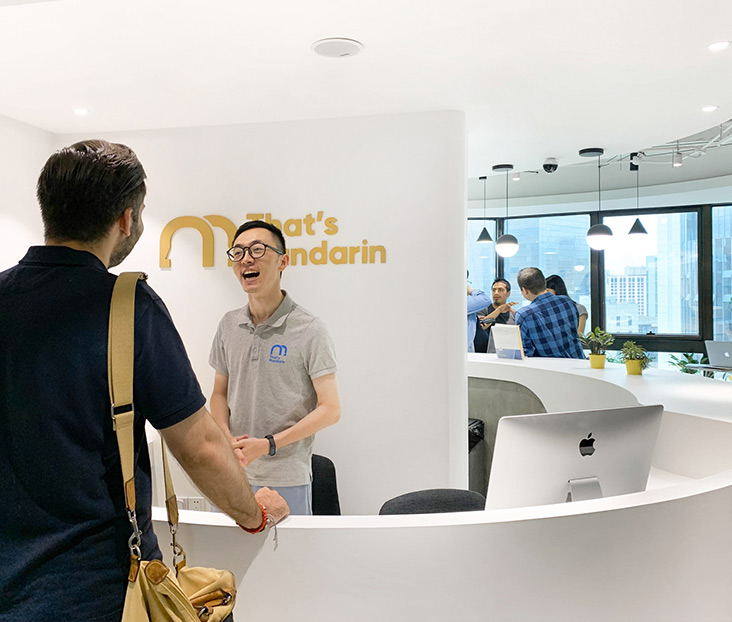 Find Out What's Happening At That's Mandarin
BE THE FIRST TO KNOW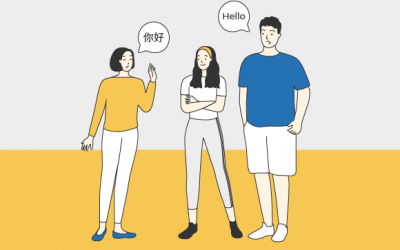 Come practice your Chinese with fellow learners!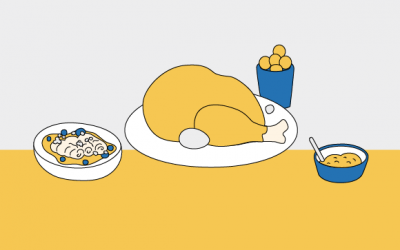 Foodies from all countries — unite!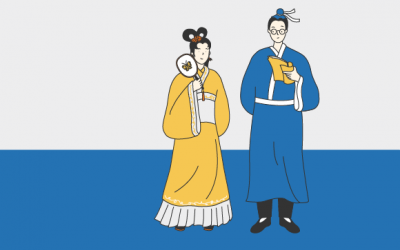 Come join us looking gorgeous in 汉服 (Hànfú), traditional Chinese clothing!
Please fill out the form below: