WITH THAT'S MANDARIN LANGUAGE SCHOOL
Choose from a variety of Mandarin Chinese classes
Online or Offline, Group or Private
Our Chinese Courses
CHOOSE HOW YOU'D LIKE TO STUDY CHINESE
Our Chinese Schools in China
CHOOSE WHERE YOU WANT TO LEARN CHINESE IN CHINA
Learn Chinese Around the World
CHOOSE WHERE YOU WANT TO LEARN CHINESE OUTSIDE CHINA
Learn Chinese at your own pace, anywhere you are with our online Mandarin lessons
About That's Mandarin
OUR EXPERIENCE IN NUMBERS
100,000+
STUDENTS IN TOTAL
Since the establishment in 2005, we've served students from all over the world on their journey to mastering Chinese
17
YEARS OF EXPERIENCE
We've grown to become a reputable and trusted school for guaranteed success in Beijing, Shanghai & online
13
YEARS OF SUMMER CAMP
Our Chinese Summer Camp proves to be a popular choice year on year, having reached a total of 5000+ participants
100+
PARTNERING ORGANIZATIONS
Over the years, we've worked with various establishments to organize trips & summer camps for overseas students
Learn Chinese in China
SEE WHAT STUDENTS SAY
Learn Chinese Online with NihaoCafe Platform
STUDY ANYTIME, ANYWHERE
Have to time/chance to come to our physical schools in China? We've got you covered!
With NihaoCafe Chinese learning platform, you will get the same experience online.
Take online Mandarin lessons from the comfort of your own home — with the same experienced native Chinese teachers, and the same content.
Effective Chinese Learning Methods
ONLINE & OFFLINE MANDARIN LEARNING METHODOLOGY
We've developed our own teaching methods to make Mandarin learning easier.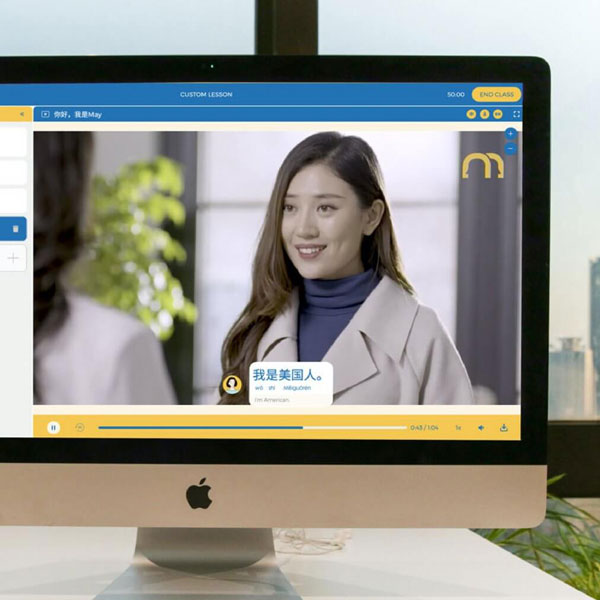 NihaoCafe
Take your learning experience to the next level with NihaoCafe's Chinese lessons. Review your digital class notes anytime, and schedule classes.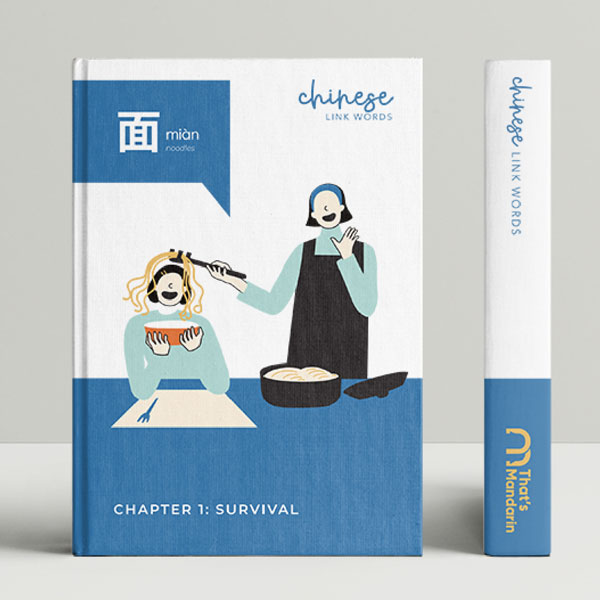 Chinese Link Words
Chinese Link Words © technique helps students memorize and retain new words much faster and more easily than via traditional learning methods.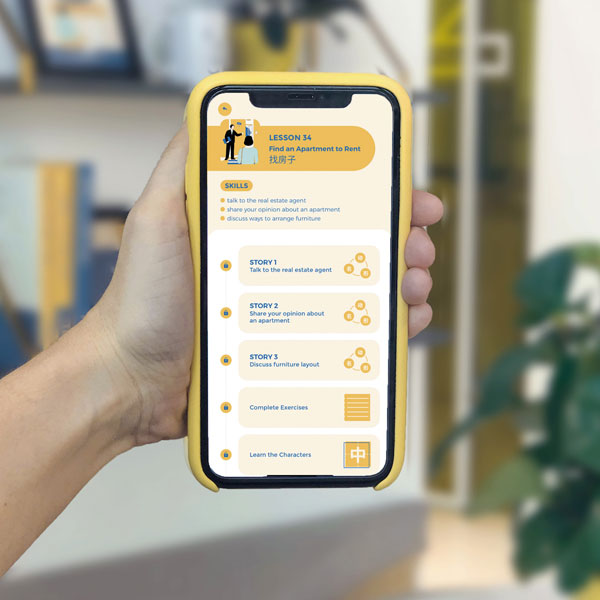 Storytelling Techniques
Improve your understanding of Chinese grammar & sentence structures using meaningful storylines. Learning with stories also makes it much more fun!
FAQs
BROWSE THE FREQUENTLY ASKED QUESTIONS
What are your Mandarin classes like? What's the schedule?
For both group and private classes, one class lasts
45 minutes
. Most of our students take more than one class per day, so there's always a 10-minute break between classes - it proves to be helpful to process what you've just learned.
Part-Time Group courses include 4 classes per week.
Intensive Group Courses include 20 classes per week.
Class schedule for Private classes is flexible.
The class content is based on the course you've chosen, and the classes can vary slightly based on the teacher's personal style - but an average class usually includes a review of previously learned content, an engaging and student-centered input of new words & grammar, a reading/viewing section (of a related article or a video), and practice, practice, practice - which will help you convert the newly learned content into your active vocabulary.
Most importantly, you will be encouraged to speak Chinese as much as possible, and the classes will be held in Chinese. For more details, read the next 2 questions.
What are your teachers like? Are they native speakers?
We have high requirements for our teachers, and only hire 5% of applicants. All our teachers are
native Chinese speakers
and are university graduates with majors in Chinese language education or Chinese literature.
They have also previously obtained a Teaching Chinese as a Second Language (TCSL, or TCSOL) certificate before they joined us and successfully completed That's Mandarin's mandatory Teachers Training Course (TTC).
Will the classes be taught in English?
All of our classes are taught in Chinese to give students a
fully immersive Chinese experience
. Even for absolute beginners, our teachers will only use limited English to help you understand them. Our teacher will use pictures, videos, signs, and gestures to help you learn.
As your Chinese level progresses, less and less English will be used in your classes and you will be able to understand more and more Chinese every day.
What materials are used during classes?
We use our own in-house learning platform NihaoCafe for both online and offline Chinese classes.
For HSK 1-3, the standard course is built around a TV series we filmed featuring 64 episodes, and the story set in modern China with over 70 characters in 45 locations. Students can watch the videos, read interactive dialogues, learn new words & grammar, and practice with exercises on the platform.
For HSK 4, more advanced learners can read articles on various topics: Chinese culture, modern China, China's economy & job market, dialogues from daily life, and many more. This level has the same set of interactive exercises as the previous levels.
For HSK 5-6, our teachers customize the lessons completely based on student's learning style and goals. They choose from an extensive pool of materials such as articles, videos, comic books, translation classes, HSK papers, and more.
Custom materials are available to students of all levels if they wish to customize their private classes.
Can I customize my classes?
Of course! Based on your learning goals, you can choose to focus on specific language skills — for example,
Listening and Speaking
over Writing and Reading. If your goals include preparing for and passing the HSK, you might also want to focus on learning more about the
Chinese grammar
and sentence structures.
If you're interested in learning Chinese characters, you can add our special Hanzi course to your curriculum.
If you'd like to work on your Chinese pronunciation, you can also add our brand new Pinyin course to your schedule — which is available to all levels from Beginner to Advanced, by the way.
If you are interested in a specific field, you might choose a specialized course such as Chinese for Business, Diplomatic, Medical purposes etc.
What will my classmates be like? Where are they from?
Our students come from all over the world and from all walks of life! We've had students ranging from 5 to 60 years old as we offer a variety of courses for different age groups and different professions.
Can I take the HSK exam at That's Mandarin?
Yes, you can register for the HSK exam at our school. We also offer HSK preparation courses which are extremely popular with students looking to get into Chinese universities or those who are applying for a job and a job permit in China.
Is it posible for me to have classes at my office?
Yes. Please contact our staff for more details.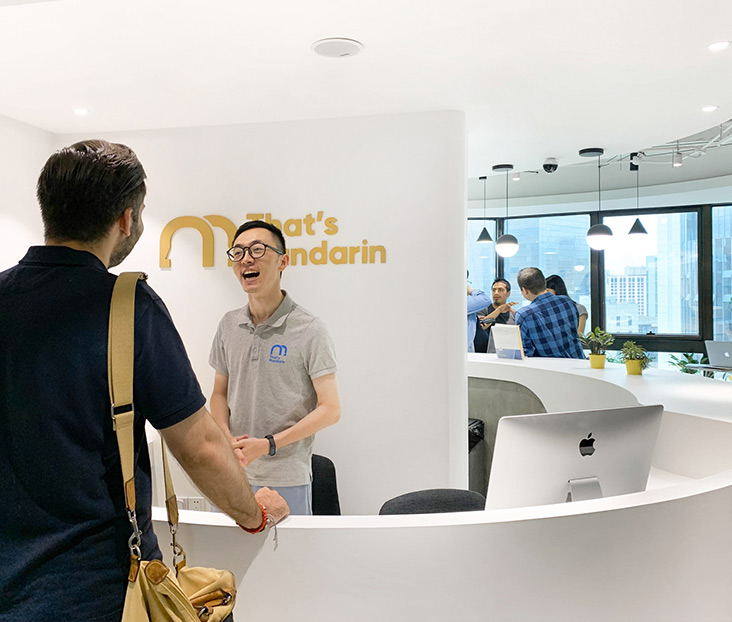 Find Out What's Happening At That's Mandarin
BE THE FIRST TO KNOW