Get
FREE

Private Chinese Classes
with That's Mandarin
2022 Winter Holiday deals
Christmas and New Year's Eve are approaching, and we are happy to double surprise you🎄
Don't miss the chance to save on your Chinese classes with our special Winter Holiday deal — only this December!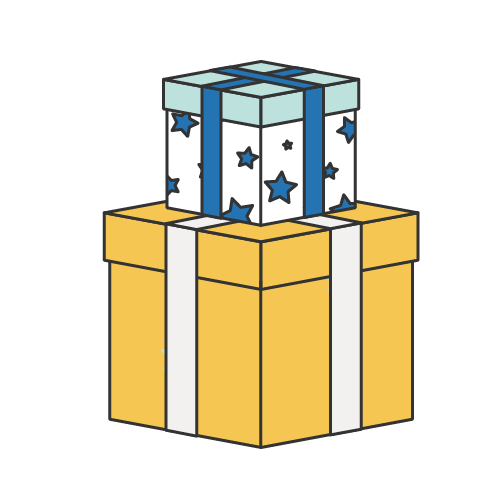 To be eligible for this year's 12.12 deal, purchase your class packages in the period from December 7 to December 18, 2022.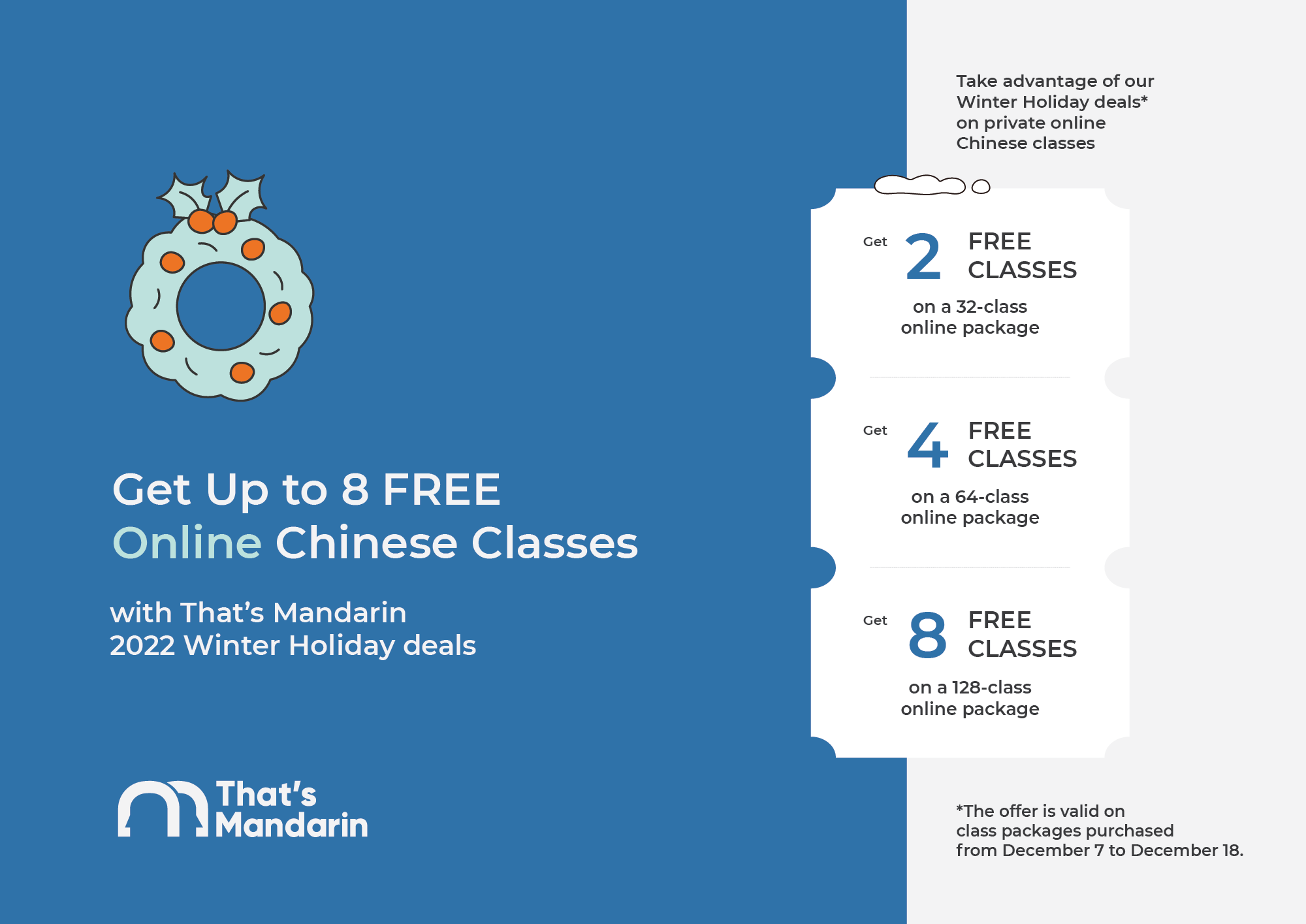 Purchase an Online Private class package of:
– 32 classes and get 2 classes free;
– 64 classes and get 4 classes free;
– 128 classes and get 8 classes free.
Sign Up
If you have any questions about the deals, or would like to purchase a package, contact us: