The Most Common Types of Sports in Chinese
Physical exercise plays a tremendous role in Chinese people's lives. As the so-called "western lifestyle" has penetrated into young people's daily lives in China, many of them try to find time to go to the gym after work. In addition, Chinese young people love to talk about different sports events with their friends. In this article, let's learn how to express some popular types of sports in Chinese.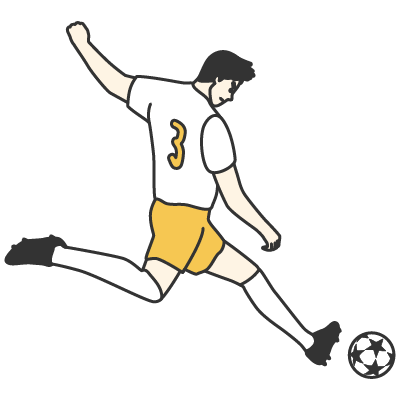 足球
zúqiú
football
VERB:
踢足球
tī zúqiú
to play football
Despite the fact that the Chinese national men's football team doesn't enjoy a good reputation in terms of skills and ranking in the "international sports arena", Chinese young men are passionate about football. Some inveterate football fans can spend hours talking about football after work. 踢足球 (tī zúqiú) is how you're supposed to say "to play football" in Chinese. When it comes to sports-related Chinese words, the choice of verb depends on which body part you use to play. 踢 (tī) means "to kick", therefore, the literal meaning of this phrase is "to kick football".
EXAMPLE:
星期六我和我的朋友去踢足球。
Xīngqīliù wǒ hé wǒ de péngyou qù tī zúqiú.
I'm going to play football with my friends on Saturday.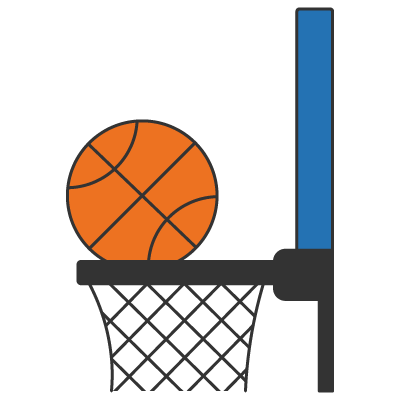 篮球
lánqiú
basketball
VERB:
打篮球
dǎ lánqiú
to play basketball
Apart from football, basketball 篮球 (lánqiú) is also prevalent across China. The popularity of NBA among Chinese people is the explicit reflection of their passion for basketball. In China, some fanatic basketball lovers know a lot of background information about famous NBA stars. Unlike football, China has someone to brag about when it comes to basketball. Yao Ming 姚明 (Yáo Míng) used to be one of the most famous basketball players in China and the US. As you might've noticed, the verb used in this phrase is 打 (dǎ), which originally means "to hit".
EXAMPLE:
我的哥哥喜欢打篮球。
Wǒ de gēgē xǐhuān dǎ lánqiú.
My older brother likes playing basketball.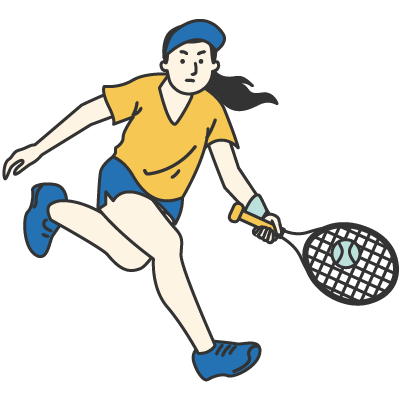 网球
wǎngqiú
tennis
VERB:
打网球
dǎ wǎngqiú
to play tennis
Tennis is quite popular in many western countries. In China, although tennis courts can be found in most major cities, playing tennis is still considered luxurious. However, more and more young people have started to show their preferences for tennis and they're willing to spend a "substantial" amount of money to sign up for customized tennis courses. The most interesting character in this phrase is 网 (wǎng), because you should be able to deduce the meaning of this character (which is "net") by what it looks like.
EXAMPLE:
我不会打网球。
Wǒ bù huì dǎ wǎngqiú.
I can't play tennis.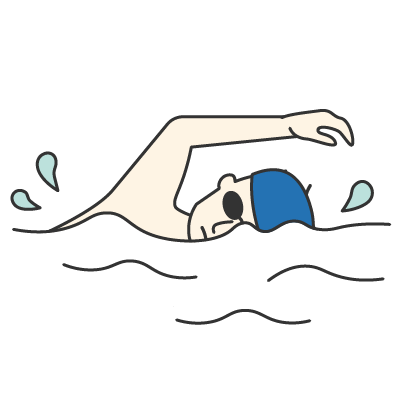 游泳
yóuyǒng
to swim
This word means "to swim". In China, teenagers are fond of swimming not just because it's fun, but also because they're told by their parents that swimming is good for their health. Many Chinese people believe that swimming is an effect way that can help people lose weight.
EXAMPLE:
我的朋友每个星期都去游泳。
Wǒ de péngyou měi gè xīngqī dōu qù yóuyǒng.
My friend goes swimming every week.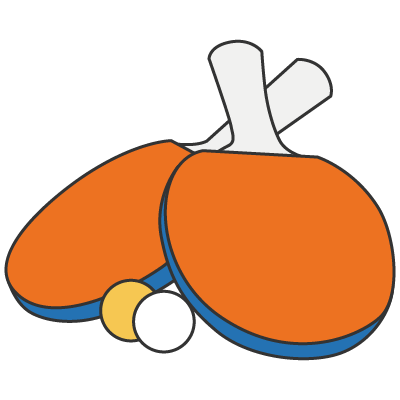 乒乓球
pīngpāngqiú
table tennis
VERB:
打乒乓球
dǎ pīngpāngqiú
to play table tennis
It's worth learning this phrase because not only young people in China enjoy playing table tennis, many middle-aged and even old people are also partial to playing table tennis. Meanwhile, it's also quite easy to remember this phrase in that table tennis has the same meaning as "ping-pong" in English.
EXAMPLE:
中国人非常喜欢打乒乓球。
Zhōngguórén fēicháng xǐhuān dǎ pīngpāngqiú.
Chinese people really like playing table tennis.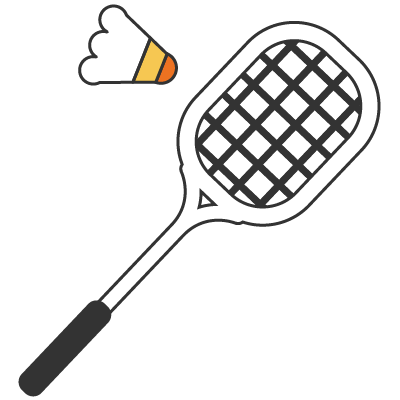 打排球
dǎ páiqiú
to play volleyball
打羽毛球
dǎ yǔmáoqiú
to play badminton
打高尔夫球
dǎ gāoěrfū
to play golf
跑步
pǎobù
to run
瑜伽
yújiā
yoga