Useful Structures to Soften the tone in Chinese
Many Chinese learners have come across the word "一下" (yī xià), the meaning of which is a bit vague. Consequently, some students find it hard to grasp the use of this word. In this article, let's take a close look at "verb + 一下 (yī xià)" and two other relative structures that can be used to soften the tone in Chinese.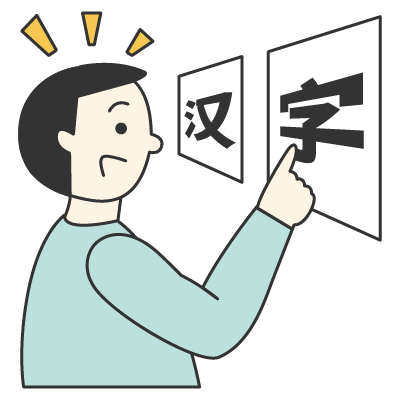 This structure refers to a certain action that doesn't last long, and it could be translated as "to do a bit of something". The most common phrases that you may hear in Chinese people's daily lives are 看一下 (kàn yī xià) – have a look and 等一下 (děng yī xià) – wait a minute.
Another important functions of "verb" + 一下 (yī xià) is that it can make you sound less "aggressive". Let's take a look at the following examples to help you better understand the use of this structure:
EXAMPLE:
我可以看一下你的书吗?
Wǒ kěyǐ kàn yī xià nǐ de shū ma?
Can I take a look at your book?
As you're asking someone to show you his or her book, you certainly would like your question to sound polite.
EXAMPLE:
我想问一下这是什么。
Wǒ xiǎng wèn yī xià zhè shì shénme.
I'd like to ask what this is.
Although you're just asking a casual question, you still want to ask it in a courteous way.
This structure can be considered identical to "verb + 一下 (yī xià)" in terms of their meanings and functions. Therefore, they're interchangeable in most situations. Nevertheless, "verb + verb" also implies doing something in a relaxed atmosphere.
EXAMPLE:
下午我喜欢听听音乐。
Xiàwǔ wǒ xǐhuān tīng tīng yīnyuè.
In the afternoon I like listening to some music.
EXAMPLE:
我今天打算收拾收拾房间。
Wǒ jīntiān dǎsuàn shōushí shōushí fángjiān.
I plan to clean my room today.
VOCABULARY:
打算
dǎsuàn
plan to…
收拾
shōushí
to clean, to tidy up
The two structures explained above can be replaced by verb + 一 (yī) + verb in most cases. However, this structure can only be applied to verbs that contain one character. For instance, "准备" (zhǔnbèi) means "to prepare". Since it contains two characters, verb + 一 (yī) + verb" cannot be used when you would like to say "to prepare a bit".
EXAMPLE:
我们可以聊一聊中国文化。
Wǒmen kěyǐ liáo yī liáo Zhōngguó wénhuà.
We can have a chat about Chinese culture.
VOCABULARY:
聊
liáo
to chat
文化
wénhuà
culture