Learn Chinese in a Fun Way with Ninchanese
Many foreigners think Chinese learning could be pretty boring, especially when it comes to Chinese grammar and characters. Chinese learners often get motivated if they realize that they have been making progress when communicating with their tutors or Chinese friends. Meanwhile, a conducive and relaxed learning environment is also very important. Ninchanese is a fascinating Chinese learning app that aims to help Chinese learners reach an advanced level of Chinese in an enjoyable way.
Ninchanese is a Chinese-learning app featuring an animated protagonist, which presents itself as an adorable cat named Nincha. It contains various learning materials aiming to effectively improve your Chinese language skills.
You will have an opportunity to learn Chinese in a relaxed atmosphere by interacting with different cartoon characters included in the app, which makes Ninchanese a marvelous choice for kids, teenagers and adults to learn Chinese.

What learning materials does Ninchanese contain?

Ninchanese contains various learning materials covering different levels from HSK1 all the way up to HSK6, which makes it an ideal learning app for elementary, intermediate, and advanced Chinese learners.
If you choose to study Chinese using Ninchanese, you will be able to master essential phrases needed for daily conversations and gain a deeper understanding of Chinese characters. In addition, it also incorporates cultural elements, which are considered indispensable to language learning.
How can I use Ninchanese?

There are different learning activities available in the app. You can choose to review the words and phrases you've learned by completing a simple test. If you are a beginner or an elementary Chinese learner, all the words and phrases you are expected to learn are closely related to Chinese people's daily lives, which means you will be able to apply what you've learned to real-life situations.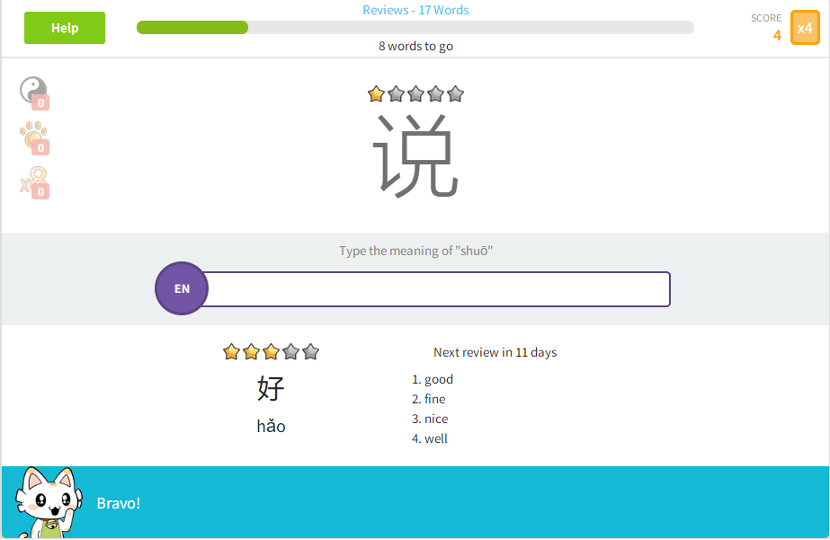 Another way to solidify your knowledge of Chinese is by playing a game with a fellow learner. The game itself can be treated as a challenge because the fellow learner is considered to be your opponent.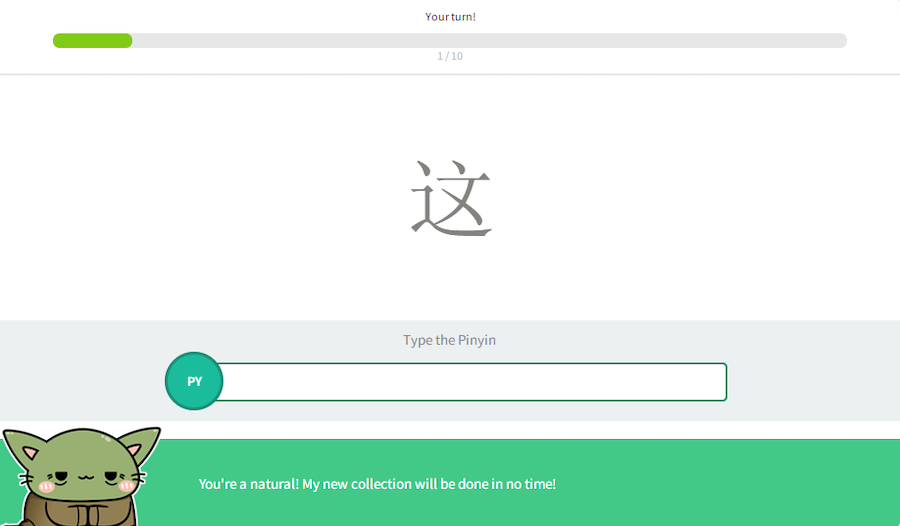 For instance, the "collection of Chinese characters" game requires you and your opponent to answer character-related questions in turn.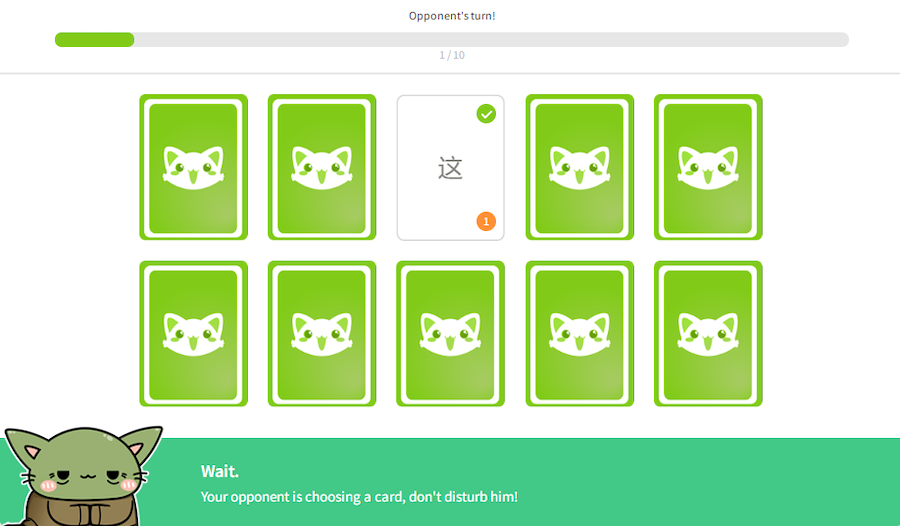 Ninchanese treats students' learning efficiency as an important factor. The app is designed in a way to help you improve your reading, speaking and writing skills through effective learning methods. Ninchanese will allow you to learn new words at your own pace and effectively memorize new vocabulary words with spaced repetition.
Furthermore, Ninchanese aims to help you gradually acquire the ability to build Chinese sentences based on grammar points and rules. Meanwhile, you will gain confidence in your pronunciation as you will receive instant feedback on how you pronounce Chinese words when practice speaking.
Finally, Ninchanese will provide you with an opportunity to enhance your Chinese typing skills.
One of the biggest advantages of Ninchanese is that all Chinese learners are allowed to use it for free at the first stage. You will be able to create a free account and get access to a vast pool of learning materials covering Chinese grammar and vocabulary, as well as Chinese characters. Among other things, over 100 Chinese grammar lessons are available for free!
If you have a long-term plan for Chinese learning, the premium part will make a difference in your goal to reach fluency. Ninchanese Premium is where you can make the most of your Chinese learning. Premium plan takes all the free features to the new level — offering, among other things, 10,000+ example sentences for Chinese grammar points to see words in context.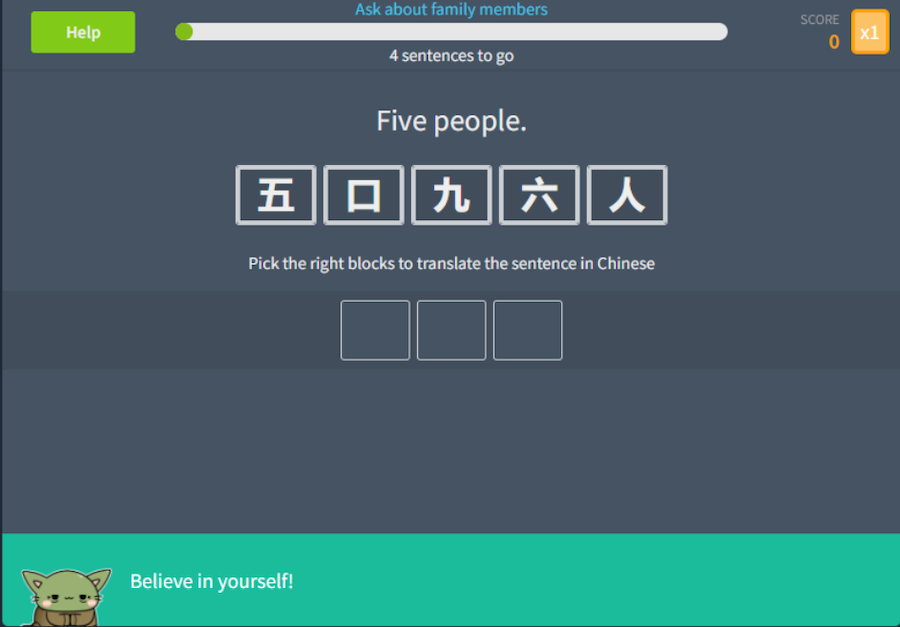 In addition, you will have the opportunity to practice Chinese by speaking Chinese based on real-life dialogues with voice recognition that understands Chinese pronunciation.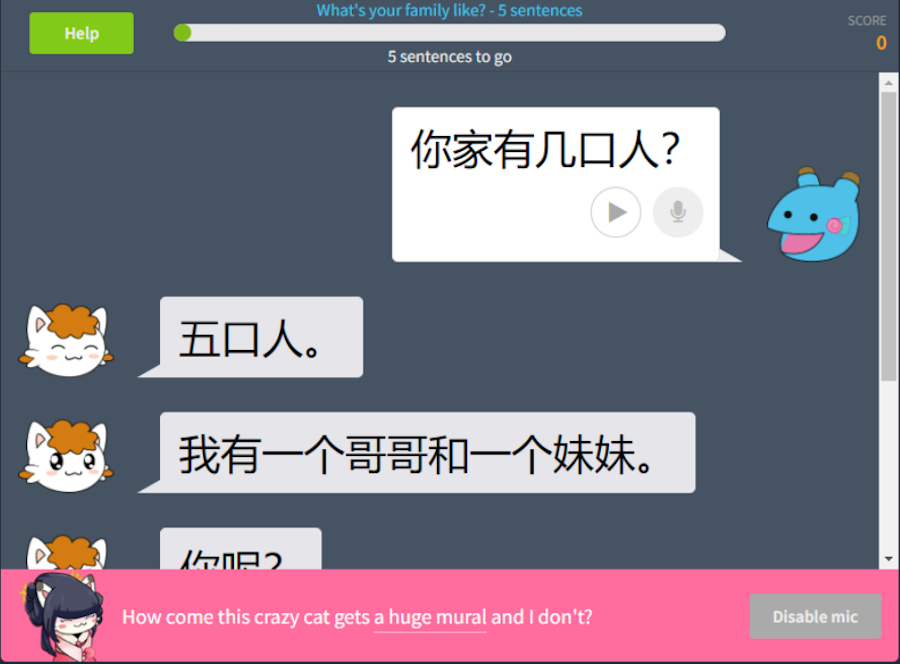 Finally, Ninchanese Premium will also allow you to learn to write Chinese characters while listening to Chinese sentences.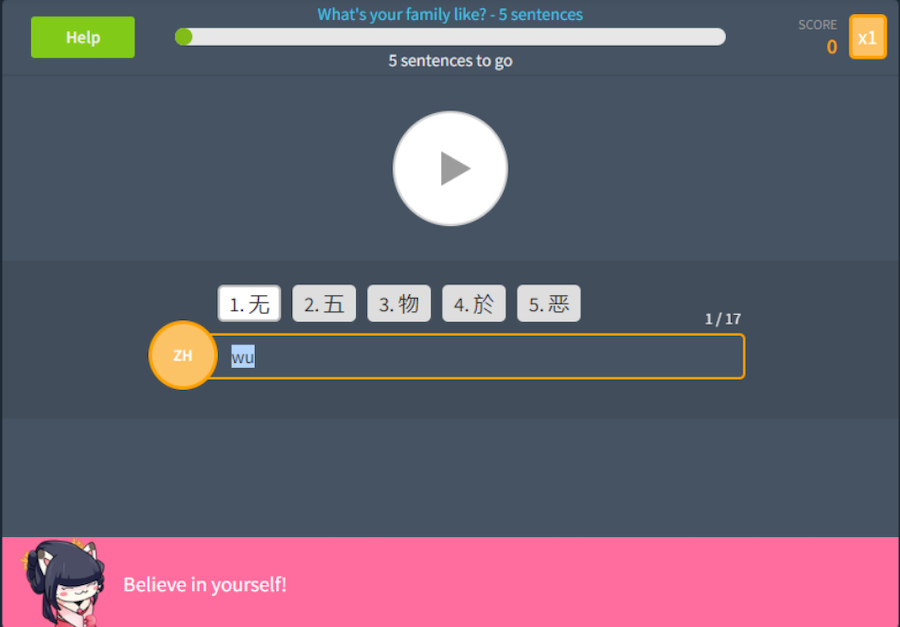 One of the reasons why Ninchanese is a brilliant app for studying Chinese is that it makes Chinese learning pleasant. Unlike traditional Chinese textbooks, which are full of boring texts and dialogues, Ninchanese will provide you with plenty of opportunities to interact with the animated character Nincha during your learning process. The app is designed to encourage you to practice Chinese regularly and stimulate your interest in learning Chinese.
Ninchanese and NihaoCafe can be a fabulous combination for you to quickly improve your Chinese language skills. Ninchanese's mission is to help you build a solid language foundation for future improvement, and NihaoCafe lays stress on improving your practical language skills so that you can apply what you've learned to real-life situations. Therefore, what you can benefit from using both of the learning systems is that your overall Chinese language skills will be greatly improved.
Ninchanese offers its service at a reasonable price. It starts at $10 per month, and if you aim to achieve a high level of Chinese, the prices for 6-month and 12-month subscriptions are $54 and $96 respectively.
As our blog reader, you can enjoy a 20% discount! To try out Ninchanese, use the promo code NIHAOCAFENINCHA.