The average household income in China increased by 400% between 2002 and 2012. What does this figure signify?
This means that China's per capita income has increased, and people's quality of life has improved. Chinese economic stability is visible by the fact that in 2019, 257 people debuted on the list of billionaires, taking the total to 878.
E-commerce and technology are two of the biggest investment areas in China. China's business world has a long list of success stories! Starting as a small marketplace for businesses in 1999, Alibaba.com is now worth over $570 billion and competes with Amazon in eCommerce.
In 2019, foreign investment in China reached $137 billion, making it one of the most profitable countries for business. Are you interested in doing business with the Chinese as well? You need to understand the basics first! I am here to help you become a reputed businessman in China.
What is Business Etiquette?
It is a set of rules that dictate how business persons interact with each other. Business etiquette is not limited to the top-level management; all levels of workers must follow these rules to display their seriousness about the matter.
If your style is too casual and you don't bother to follow business etiquette, you will suffer; your business partner might cancel the deal because he felt insulted by your behavior.
You must be already familiar with the basic business etiquette; a handshake, straight sitting posture, and formal dressing. However, every culture has a distinguishing set of rules that need to be followed by every business stakeholder. China is very different from western countries in this regard.
Power gives you authority! Being an economic superpower, China is in a position to define certain business rules and doesn't care if you like them or not; you can't disappoint a superpower, so you have to follow them.
Tips for Chinese Business Etiquette and Culture
Let's look at some tips that might seal your next business deal with a Chinese company!
1. Remember the Order
It's a part of every culture to greet the elders and seniors as a sign of respect, but the Chinese take this matter even more seriously in business.
The Chinese enter a room in hierarchical order; the boss/chairman enters first, followed by the CEO, managers, and the list goes on till the lowest-level employee.
Whenever you have a meeting with the Chinese, let the senior-most person of your company go in first and then the rest in order. Although this rule might not be a part of your culture, following it will earn you Chinese people's respect and help in establishing a friendly relationship.
2. Control Your Gestures and Movements
No, you can't point your finger while speaking! Chinese people are very selective about their gestures and body contact. You must have seen many Chinese politicians and businessmen talking on T.V; they don't unnecessarily laugh or move their hands around even during an argument or a debate.
You don't have to be a body language expert to find the reason behind this. Your hand gestures speak volumes about your attitude. You can easily spot a non-serious person in the office by his body movements; he finds it difficult not to give a high-five to his colleagues.
In a meeting with the Chinese, you should only focus on the content being discussed, so staying composed will help you win their trust. 
3. Do Your Homework
Well, it's obvious that you need to be well-prepared before pitching a business proposal to someone. If you are looking to do business with the Chinese, just knowing the content of the proposal is not enough.
The Chinese are research-oriented people, so they will probably be two steps ahead of you. They will already have read everything about your company and services, so avoid adding any misleading detail. Let's suppose that you own a carpet cleaning company, and you wish to offer your services to a Chinese hotel owner.
Your service cost must be lower than your competitors' in the area. If you quote a higher rate while stating that it's the lowest in the area, you will never succeed.
4. Strike up a Conversation before Shop Talk
Once you enter the meeting room, it's all about the business! This doesn't mean you can't talk with the Chinese; try to engage in small talk before and after the meeting.
Talking is one of the best ways of knowing someone, so don't be afraid to introduce yourself and your colleagues to your potential business partners. Don't get too excited that you forget to give the other person a chance to speak.
Choosing a relevant topic for discussion can be difficult, but any matter that allows the Chinese to speak more will be the most suitable one. You can talk about Chinese culture, environment and avoid discussing politics.
One more important to keep in mind is that the Chinese don't talk while eating, so you should never initiate even small talk at the dinner table.
5. Wait for the Response
Have some patience! It doesn't matter if a month has passed since you last heard from the Chinese company. Chinese take time in making any decision; they might be thinking of scheduling another meeting but are busy at the moment, so they couldn't inform you.
You will damage your reputation by inquiring about their final decision. Waiting is the best option that will not cost you anything; giving a phone call or leaving a text message can cost you thousands of dollars for sure!
Summing it up!
It's difficult to trust anybody when it comes to business; even your friends, family, and colleagues sometimes don't turn out to be good business partners. The Chinese have a practical approach to this situation, so they might put you through a series of tests before finalizing the deal.
I have tried to make things easy for you by giving some tips so that you don't make silly mistakes in and out of the meeting room and give a good impression of your company.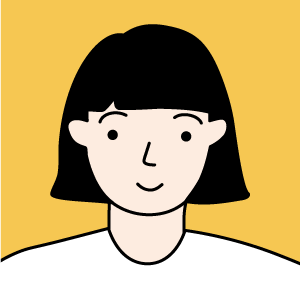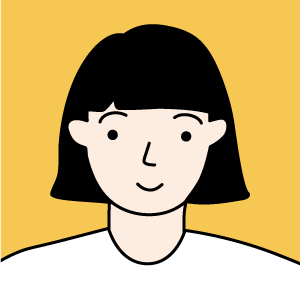 GUEST POST
by Myrah Abrar
Myrah Abrar is a computer science graduate with a passion for web development and digital marketing. She writes blog articles for Carpet Cleaning.