If you're learning Chinese, it's very likely that at some point, you are going to take an HSK test (汉语水平考试 Hànyǔ shuǐpíng kǎoshì). And you'll need to prepare for it well.
In this post, I share my experience passing HSK Level 6, and give you some tips, applicable to all levels✌
Time Frame
First, let's take a look at my background, so that you can compare it to yours, and make the most out of these tips:
I started to learn with Chinese in 2013;
Studied it for 2 years at the university in my country;
Passed HSK3;
Took language courses in China for 1 year;
Passed HSK Level 5;
Learned Chinese for 1 more year at the university in my country;
Entered the university in China to do a Master's degree.
This is quite a common path of many Chinese language learners who start learning at university, and you can totally manage your learning within a similar time frame (or a shorter one, if you have private lessons).
Now for me, everything's been going great – until I learned that I HAD to pass HSK Level 6 during the first year of study, because it's a requirement of my scholarship program. As a true procrastinator, I was delaying preparation till the very last moment. So I started preparing 1 month before exam, although had bought the books 7 months earlier.
Tip 1: MANAGE YOUR TIME
Be responsible and DO NOT DO LIKE ME 😸 Why? Just because it's a great stress for your nervous system and… your brain.
Tip 2: LEARN NEW WORDS IN CONTEXT
Don't sweat too much over the word list. In order to successfully pass HSK6, learners are supposed to know 5000 words (while HSK5 includes 2500 words, so HSK6 is much more difficult – you literally need to double your vocabulary). But the truth is that you don't have to know ALL of them. And what's more important – trying to remember only words without any examples of using them. So don't waste your time on rote memorization – instead, focus on making sentences with new words, and learn them in context.
Tip 3: PRACTICE WITH TESTS FOR HSK LEVEL 6
It might sound cliche, but I can't stress this enough – do AS MANY real tests as you can. Believe me, in preparing for an exam like this, you will kill two birds with one stone. On the one hand, you'll slowly but surely learn and remember new words and grammar (this is also pretty important). On the other – you'll get used to the exam format. You can begin by doing tests at your own pace, and then continue with a timer. The reading part of HSK Level 6 is really tricky, as it doesn't check your actual ability to READ in Chinese. It checks how FAST you can FIND the right answer in the text and your LOGIC.
Books to Help
Here are some books I used during my 1 month of preparation: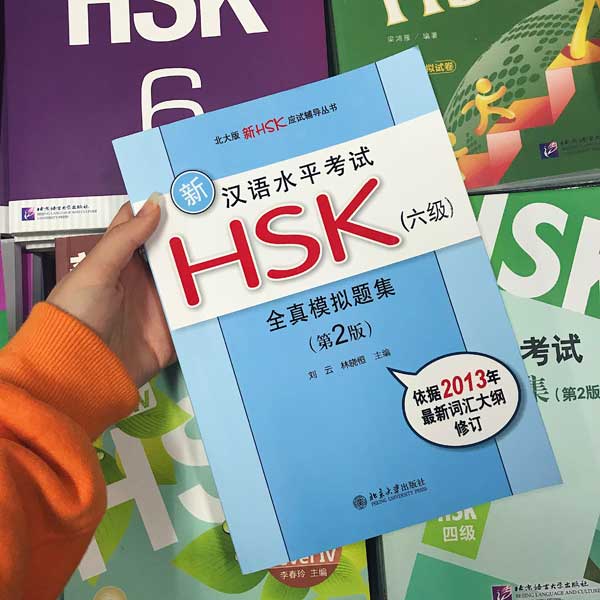 This one is great, because includes detailed explanations to each exercise of the test. It will help you to understand WHY the answer is what it is.
The other book I recommend is very convenient to use, because you do not need to open a laptop for doing the listening part – just scan QR-code and listen to the audio on your phone.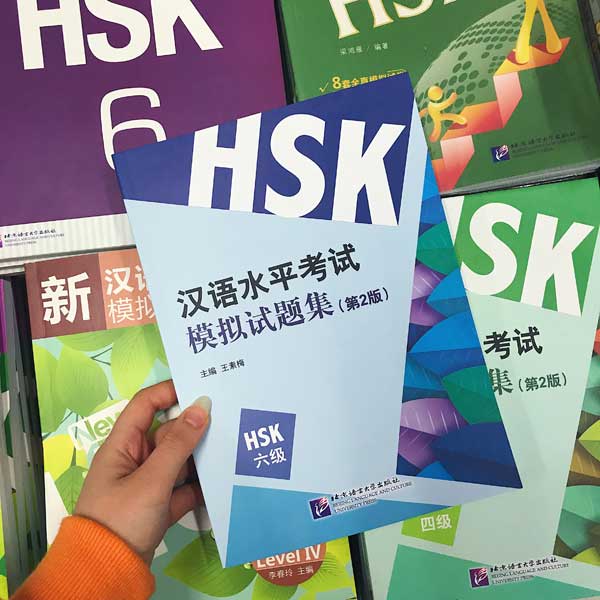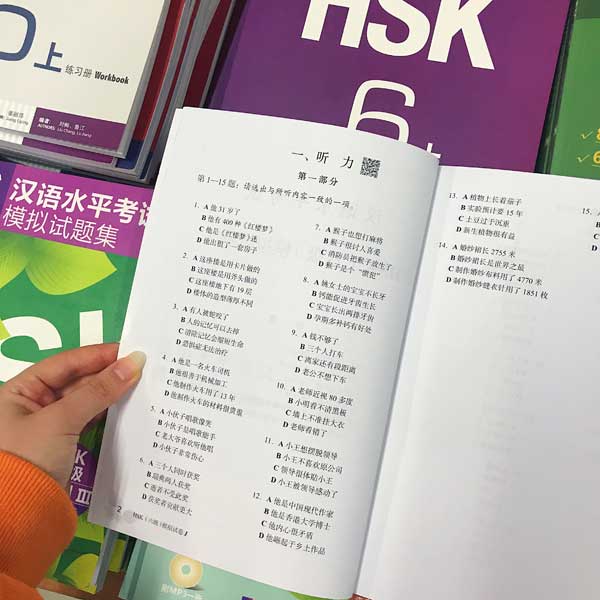 Tip 4: ASK NATIVE SPEAKERS TO HELP
Don't hesitate to bother your Chinese friends to explain the things you didn't understand in the tests. If you don't have Chinese friends, you can always ask for help That's Mandarin's teachers on the school's instagram. Learn on your mistakes, LOVE ❤ your mistakes and try to figure out your weakness. Whether it's listening part or reading or writing and then pay more attention to it.
Tip 5: TAKE A SECOND LOOK AT THE TESTS
Read the texts of the tests after finishing them one more time, and mark ✔ all the words you don't know. The real test is harder than the ones in books or online, so be ready for it – and try to get familiar with more vocabulary. I also suggest that you listen to the audio exercises for a few times, until everything becomes clear.
If you have plenty of time for preparation, this book can be of real help, as it contains exercises for each kind of HSK questions: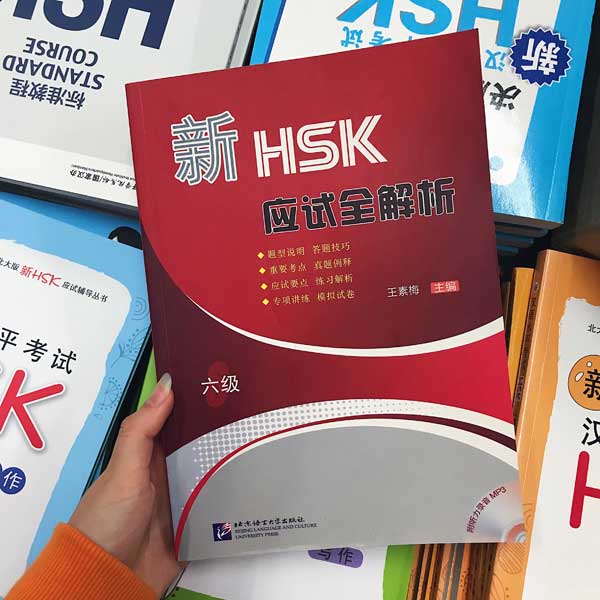 That's all! Wish you good luck at the exam!
P.S. To finish on a positive note, just wanted to let you know that I'd successfully passed HSK Level 6, and got a good score! (Even though just after the test I was sure I'd failed it.) But the lesson from this was, one-month preparation was stressful, and I'd never do it the same way again. Studying from morning till night, going to sleep, and then studying again wasn't the way to go – it was really beginning to feel like Groundhog Day. So do not repeat my mistakes, manage your time wisely, and good luck😺
Share your opinion in comments below – or tweet us at @thatsmandarin!