When you live in a foreign country, speaking the language is often not enough – you need to educate yourself on the local weather, too. Especially if you are planning to stay there for a long term.
In this post, you will learn how to survive Shanghai's freezing winters ❄ 
Winter season in the Southern part of China is truly special. To avoid freezing to death, you must learn a few tricks locals use.
If it's the South, why is it so cold there, you'd ask? It's because of China's national standard, which states that there is no central heating (暖气 nuǎnqì) below a certain latitude. Yangtze River (长江 Cháng Jiāng) split the country into two parts: Northern and Southern. So, everything above 长江 is considered to be 'the North', and everything below it – 'the South':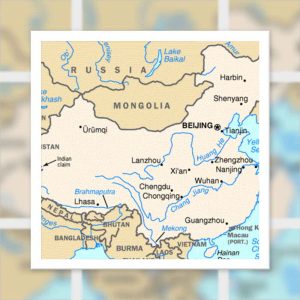 If you are going to stay "below Yangtze River" for the winter, you will find out that the climate there is extremely wet. So when the temperature goes low, the cold truly gets under your skin. And since there is no central heating, sometimes it's more freezing inside that outside! You simply can't find a place to get warm.
Luckily, you are reading this post, and from it you'll be able to pick up some useful tips on how to protect yourself from cold in Shanghai. Let's get started.
1: Get a Heater
Apartments in the South usually have an air-con, which also works as a heater and can warm the air up to 30C degrees. But very often, it can't heat up the entire room. In this case, get a heater, and use it together with the air conditioner. Apart from warming your room up from below (unlike the A/C that are usually placed under the ceiling), it also doesn't burn the air. To find it on Taobao, search for these words: 取暖器 qǔnuǎnqì or 电暖器 diànnuǎnqì.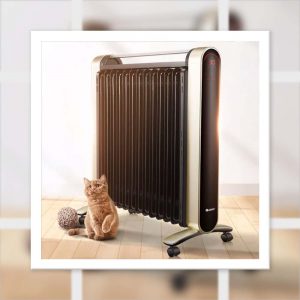 2: Seal the Windows
As our goal is to keep the space warm, the second thing you have to do is fix all the holes!
In Chinese apartments, windows are often very "weak", so you might need a masking tape (美纹纸 měiwénzhǐ) and absorbent cotton (脱脂棉 tuōzhīmián). It's DIY time, haha! 😄
Once your room is warm, it's equally important to keep your body warm. What can you get to help you with it?
3: Get a Thermos Bottle
When winter comes, the common expression in China, "drink more water" (多喝水 duō hē shuǐ), begins to make sense. A hot drink always helps to warm up, especially when you have to be outside for a few hours. Take 保温杯 bǎowēnbēi with you before going somewhere – you'll thank yourself for it later!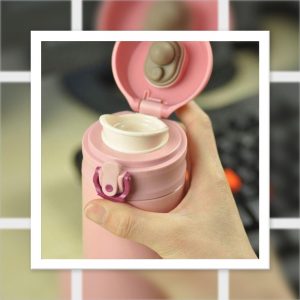 4: Get a Power Bank to Warm Your Hands
There are so many varieties of power banks now, but the one that can warm up your hands is a real "must-have" in winter: 充电暖手宝 chōngdiàn nuǎnshǒubǎo. It works for the whole day after you charge it. Besides, it can be a great Christmas present 🎁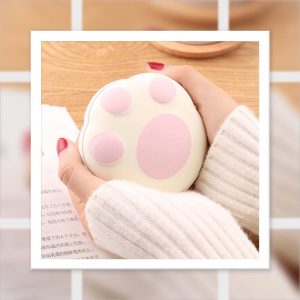 5: Get Thermal Underwear
From our experience, Uniqlo has the best thermal underwear (保暖内衣 bǎonuǎn nèiyī). And the best time to shop in China is during the Singles Day, 11.11 (: It's coming very soon, but you still have time to add things to your shopping cart. We've already added socks and stockings to ours…
6: Get Teddy Bear Pajamas and Slippers
There are so many options on Taobao, and I'm sure you'll be able to find something you like, that will help you stay warm. These pajamas are so adorable! If you prefer to explore Taobao on your own, search for 冬天睡衣 dōngtiān shuìyī and  拖鞋 tuōxié.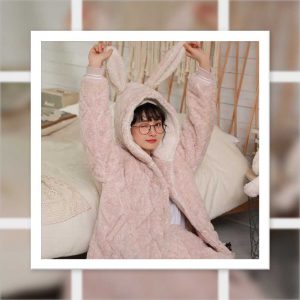 7: Get an Electric Blanket
To me, an electric blanket (电毯 diàntán) is an awesome thing that can help keep the bed warm during the night.
(But before you buy one, be caferul – make sure that the model you've chosen is high quality. A Chinese friend once told me that cheap blankets can catch fire).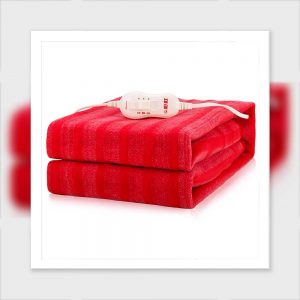 8: Put On Socks Before Going to Sleep
It's a pretty obvious tip, but still – many people forget to keep their feet warm, which influences the whole body. Always put on your favorite 袜子 wàzi, and you'll see the big difference!
9: Eat Hot-Pot For Dinner
The last, but the most enjoyable tip: go have hot-pot!
Hot-pot (火锅 huǒguō) is a super popular meal activity in China in winter. It's so warm and spicy, it just warms you up from the inside. Don't forget to invite your friends, and have a great time with them sharing a meal together 😻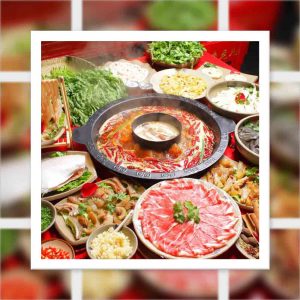 I hope that these tips will help you get ready for the upcoming winter. We still have one month to get ready, 加油!✌
Share your opinion in the comments below – or tweet us at @thatsmandarin!