Want to learn Mandarin Chinese faster? Need a place to search for, learn and save all the new Chinese characters you've learnt? Lets have a look at how you can learn Mandarin Chinese with
Pleco.
Pleco is an English and Chinese Dictionary app for iOS and Android devices.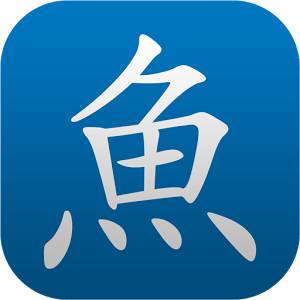 What Functions Does Pleco Have?
We are going to explore the functions of Pleco using the Mandarin Chinese character 你 (nǐ), meaning "you", to make it as simple as possible.
1. Mandarin Chinese ↔︎ English Dictionary
Once you open up the app, you'll be greeted with this search bar.
You can toggle between Chinese and English in the top right.
Choose English if you want to translate into Mandarin Chinese
&
Choose Chinese if you want to translate Mandarin Chinese into English.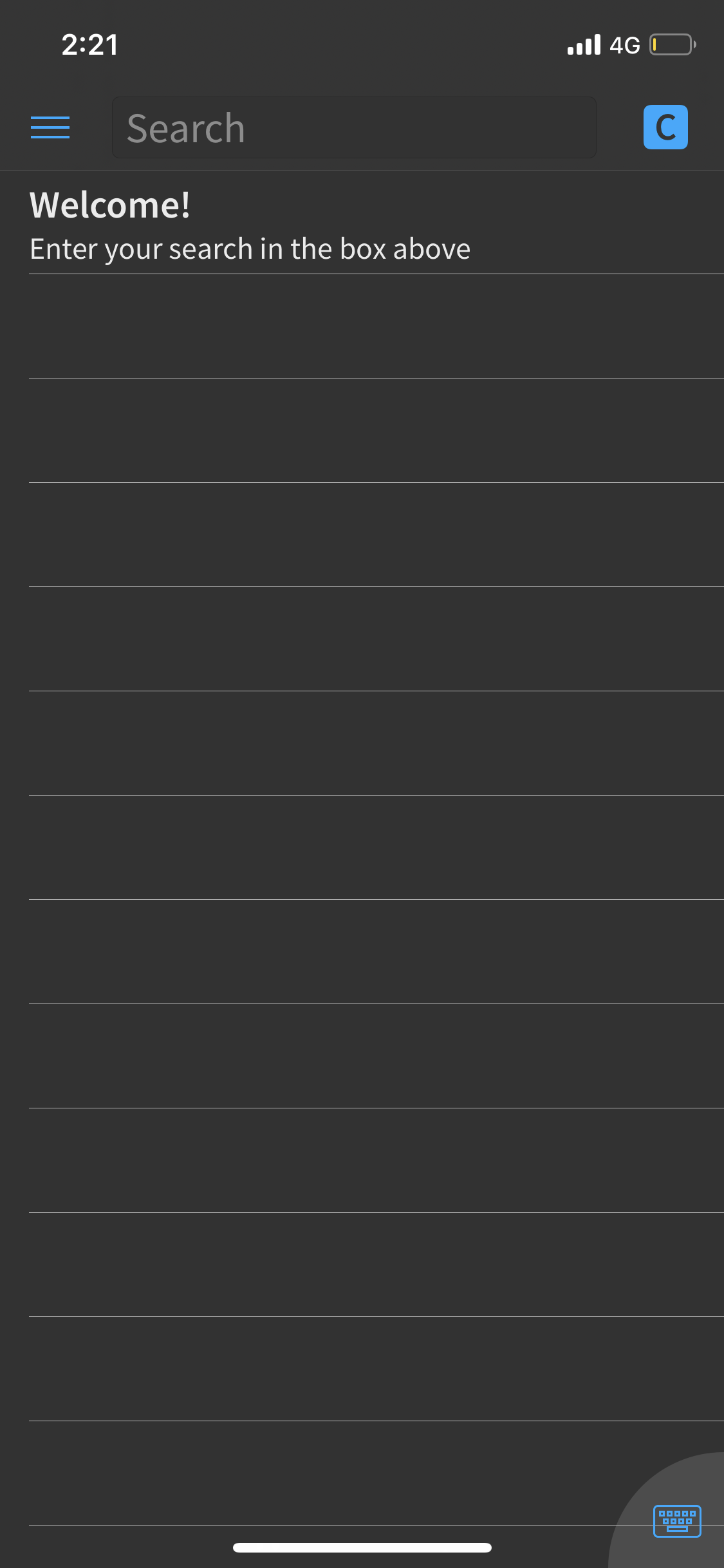 2. Character Handwriting Input
So, lets say you know what the character looks like, but dont know the pinyin for it.
We toggle onto Mandarin Chinese, and select the draw tool.
Once you've written the character, you'll be able to find it in the bar on the bottom.
That is, if you wrote the Chinese character well enough. This process is not always reliable, so make sure you connect all the strokes that should be connected in the Mandarin Chinese character.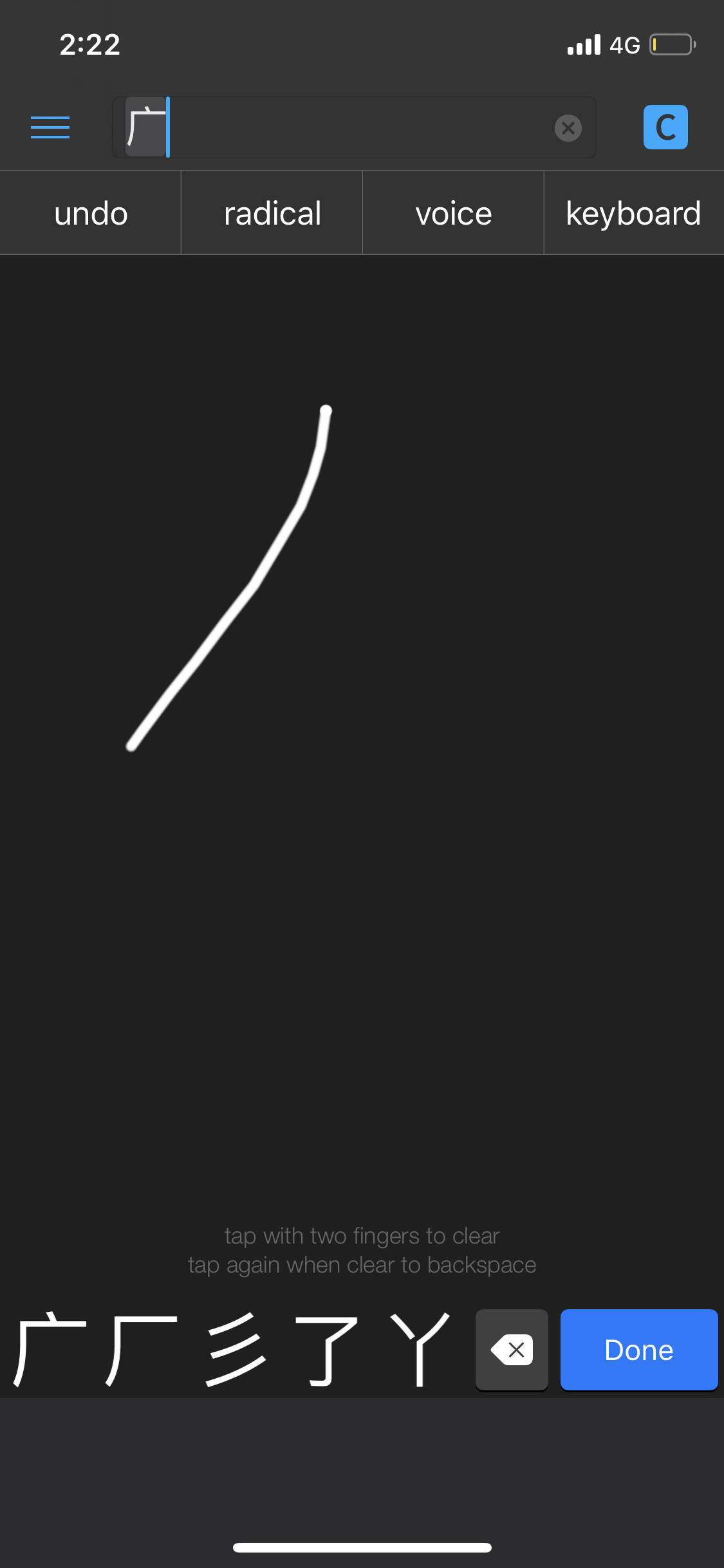 3. Search by Pinyin
Now, lets say you know the pinyin for the character, and even what it looks like, but not what the word means.
That's when the dictionary function of Pleco comes in handy.
Searching a characters pinyin gives you many results, and all you have to do is select the correct one. Since we are looking to learn the meaning of the mandarin character 你, we click the first option.
This will open up specifics on the character, with tons of options. Let's have a look at what makes Pleco excel in enhancing your Mandarin Chinese learning experience.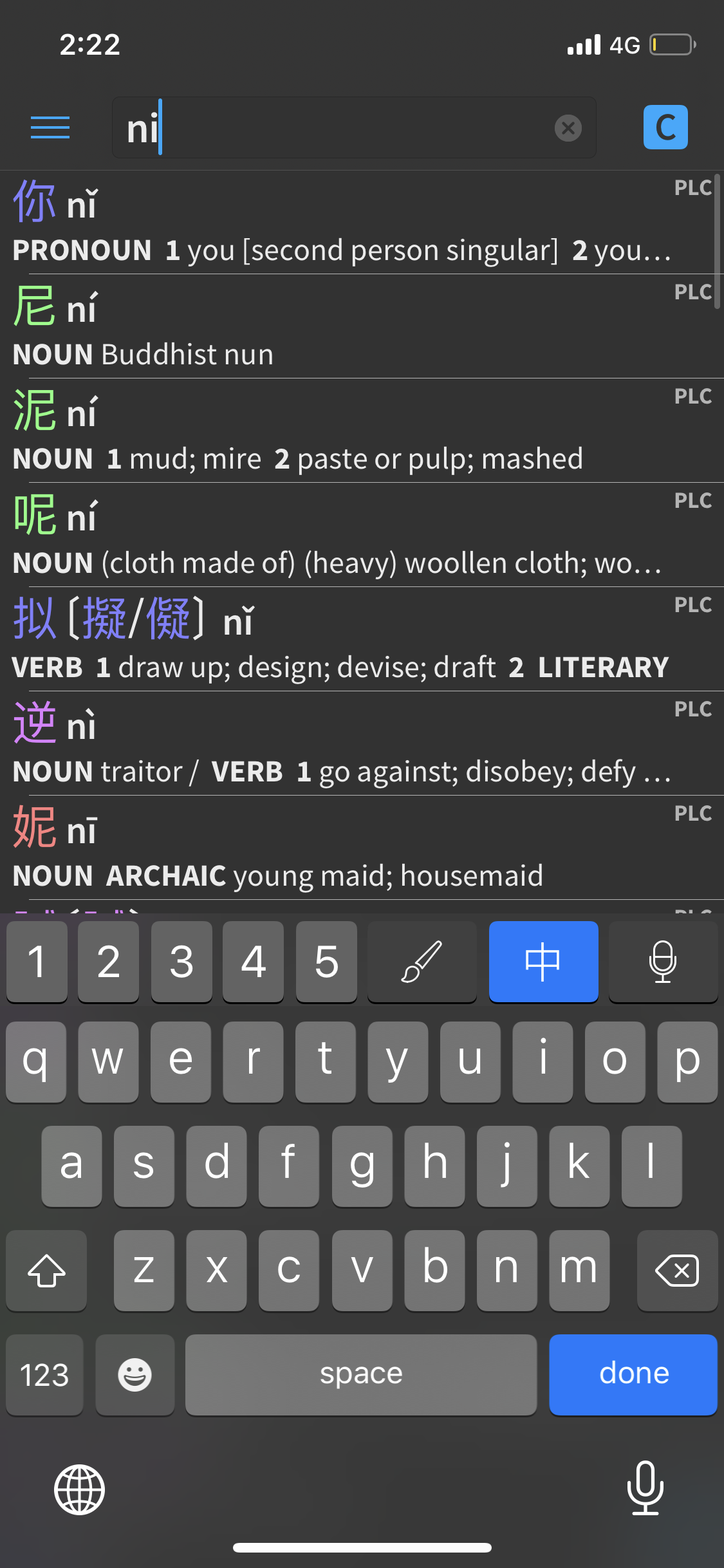 4. Examples of Use
Now you'll notice the many options at top of the screen. Since we are looking for the meaning,
We choose DICT (Dictionary), and we can easily see that '你' means 'you'.
Perfect! It even gives us example sentences of the Mandarin character used in context.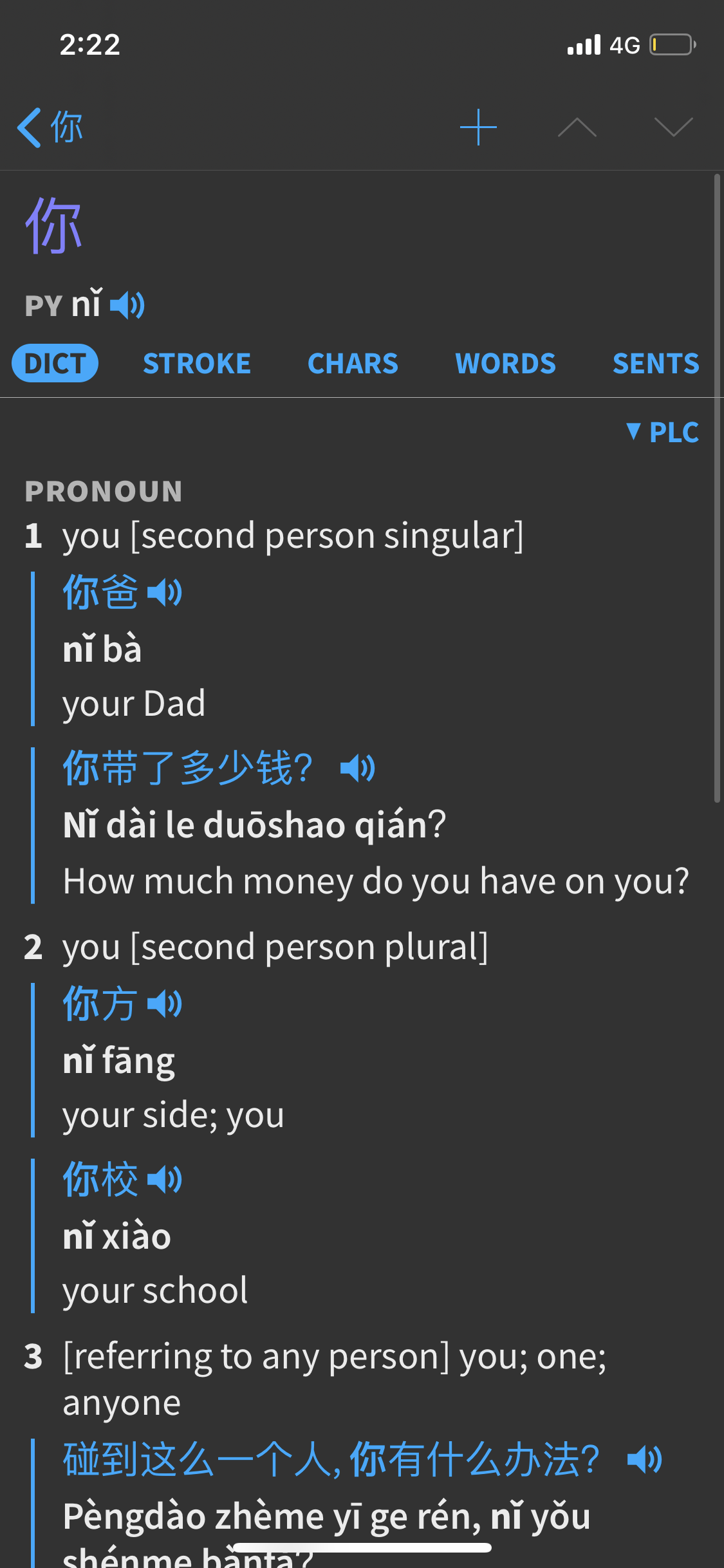 5. Radicals and Components
Let's say you become more interested in the origin of this chinese character.
Just pop on over to the CHARS tab, and find out the radicals and components that make up the character.
This can be extremely helpful in remembering the meaning of a character, since knowing what makes up the character paints the bigger picture.
6. Other Mandarin Chinese Words That This Character Appears In
Now, we know both the meaning of '你', as well as the components that make up the Mandarin character.
Let's learn some Mandarin Chinese words while we are at it.

The WORDS tab lets you see the character you searched for in combination with another, and the words that they create together.
All in all, a picture is starting to be built for the character you searched for.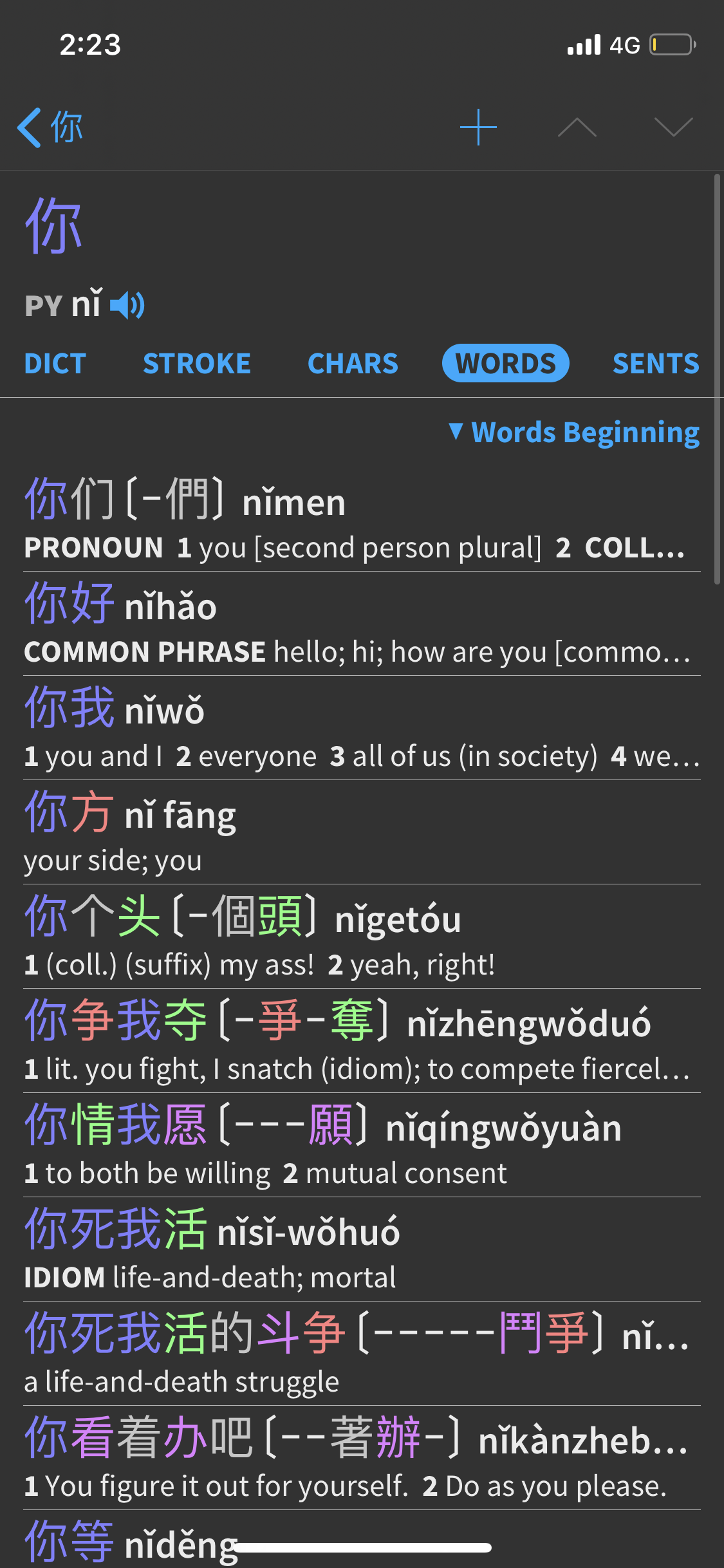 7. Mandarin Chinese Sentences That This Character Appears In
But wait, there's more. On top of seeing 你 in combination with other characters,
We can see example sentences in the SENTS tab.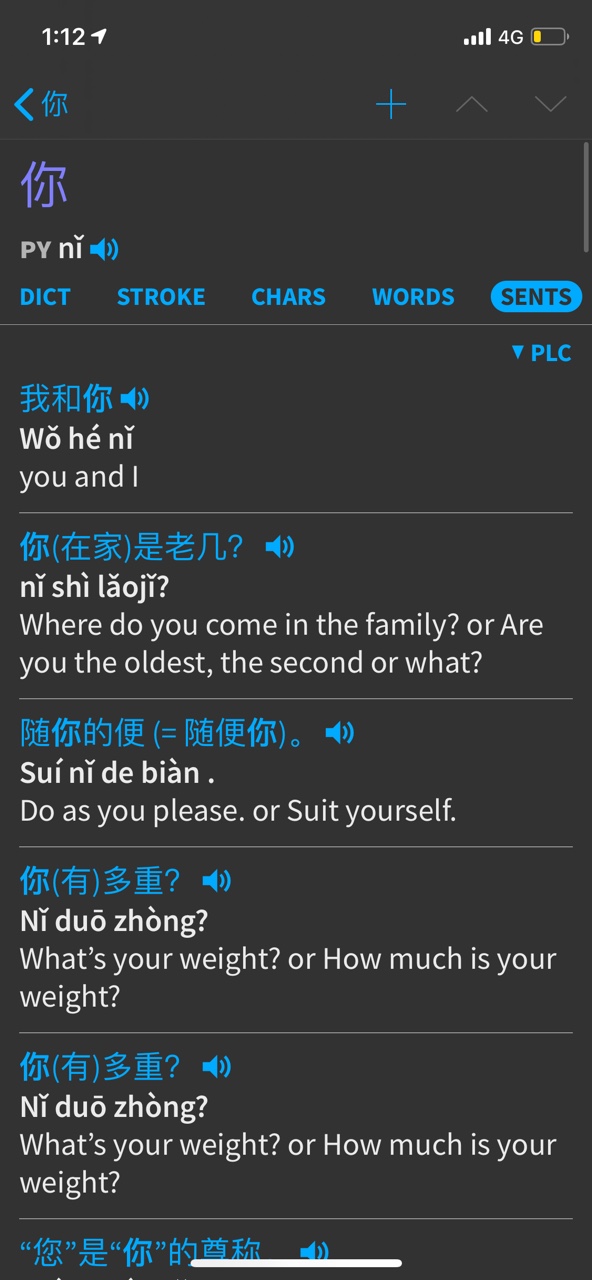 8. Search History of Mandarin Chinese characters
Now that we know everything there is to know about the Mandarin character 你, let's say you want to look back on your previous searches, to see how far you've come using the app.
Simply direct yourself to the history tab, which you can find on the top left on the first page of the app.
Everything you've searched for is readily available, and you can even go directly back to that character, and all of it's information by simply clicking on it.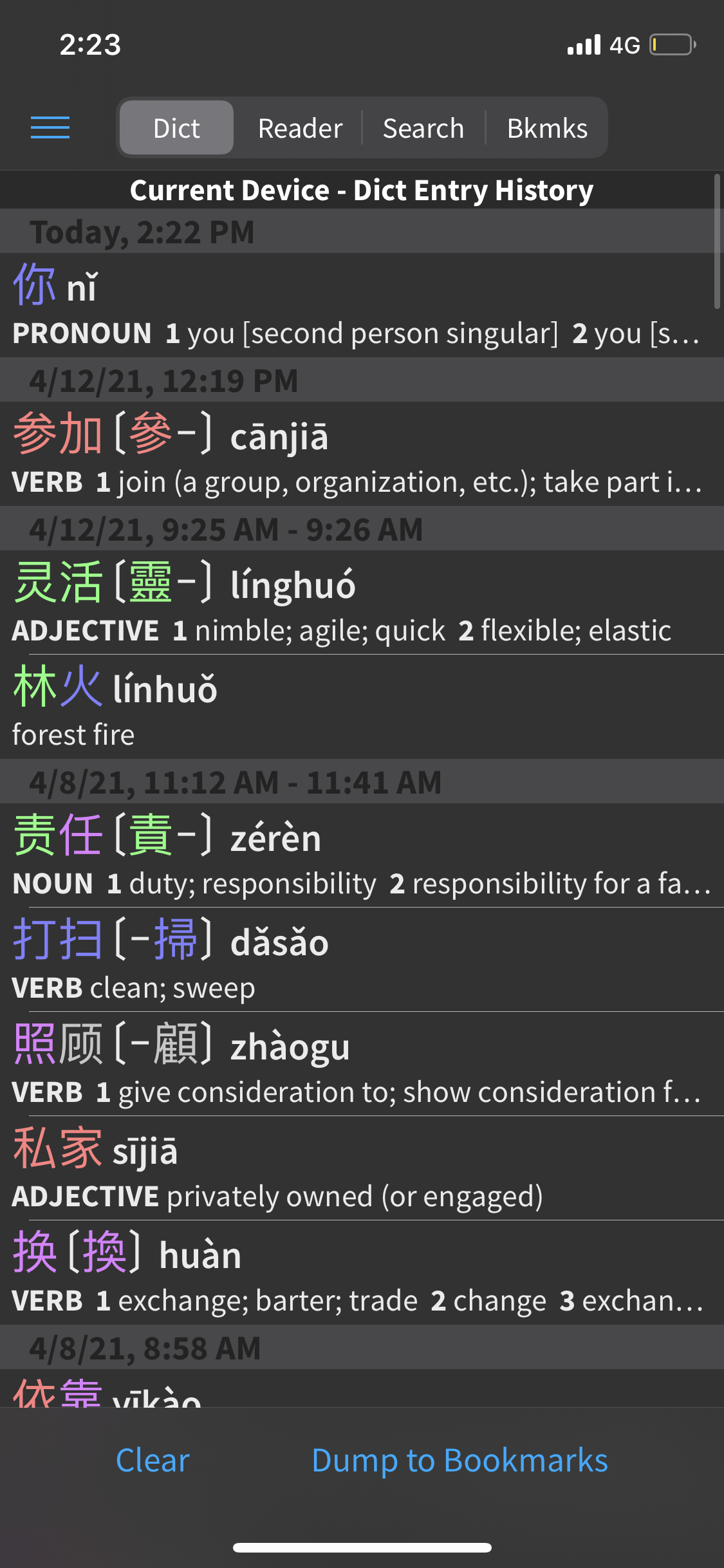 9. Pleco Bookmarks 
Let's say you have just searched up an important character you know you are going to need sometime in the future, either for Mandarin Chinese classes or every day life.
With Pleco bookmarks, you can save those important characters to go back to on some other day. 
You can find it under the search history tab, and it's a must use to stay organized and on top of your learning Mandarin Chinese journey.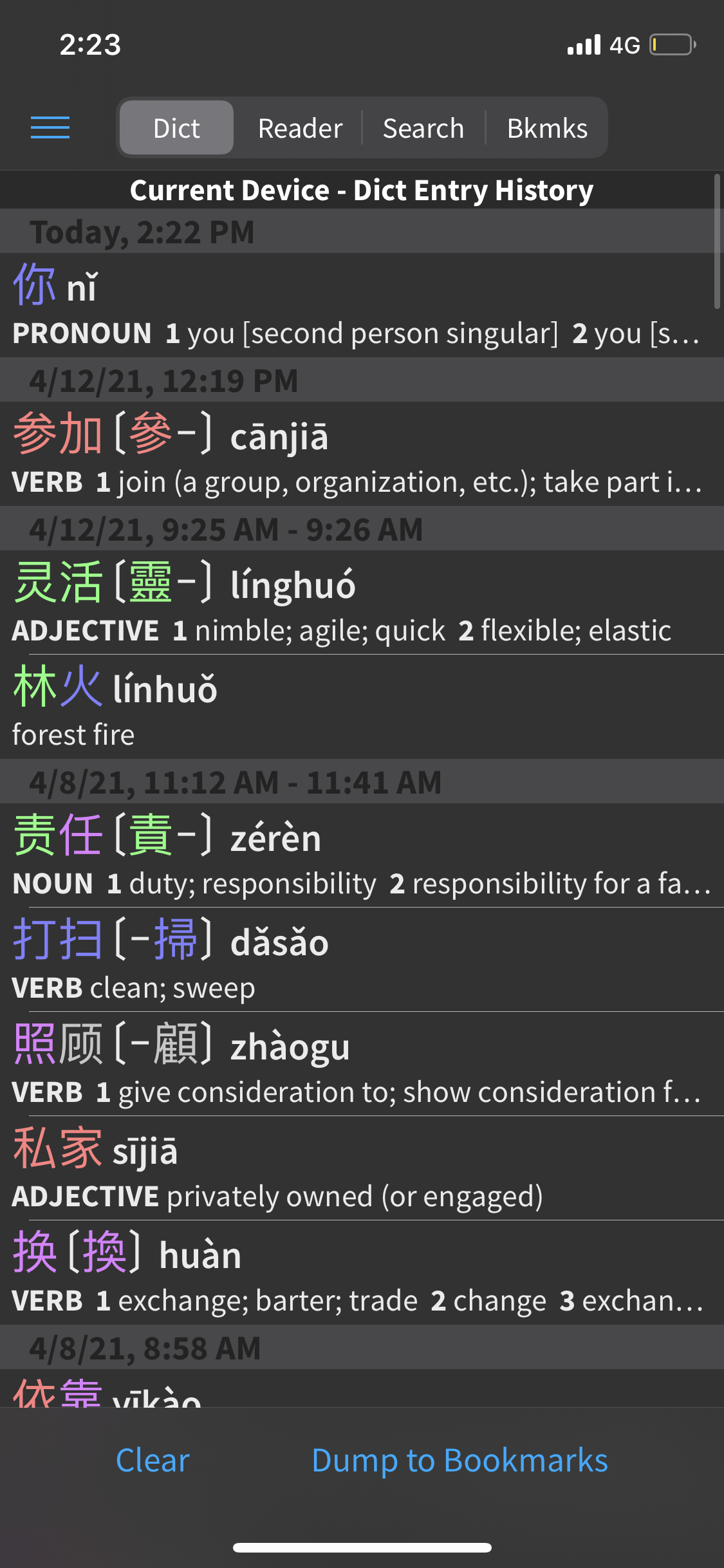 10. Pleco Add-ons
Unfortunately, not every feature on Pleco is free. Most Core features will run you from 30 to 68.00 RMB.
But, some of the most important features on the app are available here. Most significantly, the Flashcard System.
This is one of the more useful functions of the app, as it lets you easily create flashcards using the characters you search for, and give you an effective way of practicing.
We'd suggest trying out the flashcard feature using some confusing characters, to help you understand them far faster.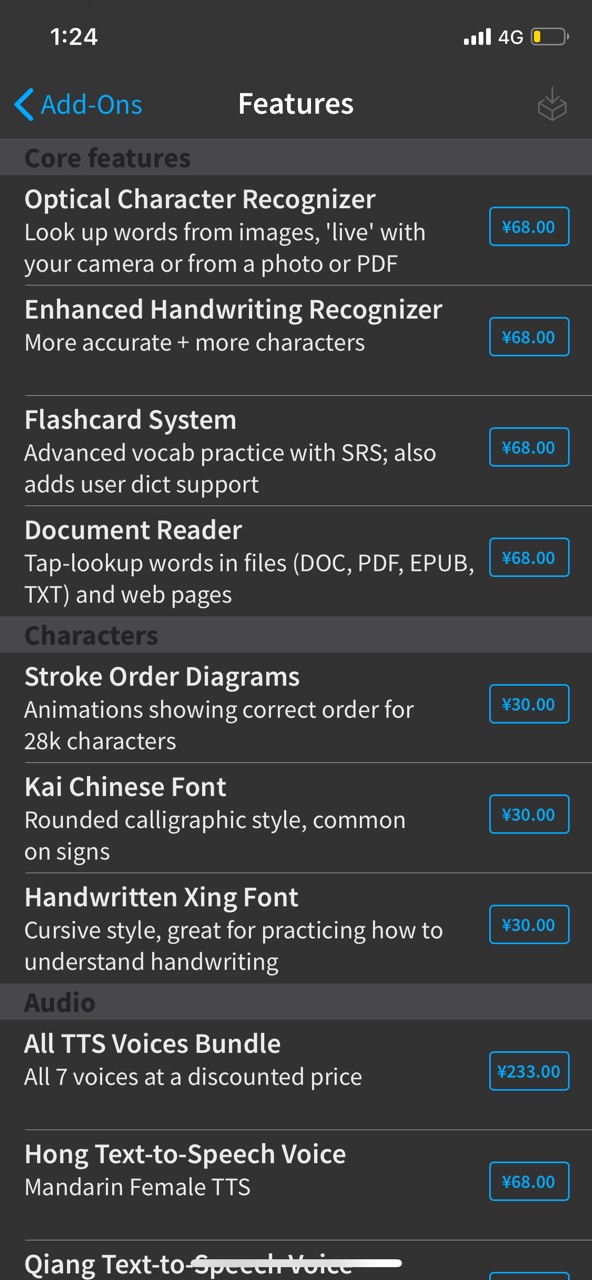 + And More!
We hope this has helped you better understand how to learn Mandarin Chinese with Pleco.
Have you used this dictionary before? What do you think of it?
And what other features have we missed that you find useful?
Let us know in the comments below — and share with us what changes Pleco has brought to your learning journey. Have you tried using it with the new HSK changes? 
Learn more about the HSK here, from everything about the different levels, benefits and the time it will take you.