China has managed to cement its position as a global economic powerhouse by radically transitioning from a predominantly agricultural economy to a tech-driven one. The country is now the go-to investment hub for foreign companies that wish to expand internationally.
But before expanding into China, international firms should first review the available opportunities for their scope as well as a line of business. They should also familiarize themselves with the benefits they'll reap from investing there. This knowledge will help them develop better entry strategies.
In this article, we'll look at 5 reasons why international firms should enter China.
1. Supportive Government Policies
Thanks to its favorable policies, China is a perfect choice for international firms that want to invest and expand globally. The Chinese government has been hands-on in formulating and imposing entrepreneurially encouraging policies for both local and global businesses. These policies range from assisting young entrepreneurs to incubate their ideas to offering its citizens business subsidies to promoting creativity and innovation. Such policies make China ideal for both local and foreign entrepreneurs. The flourishing manufacturing and transport sectors mean that international firms can get adequate supplies for their businesses effortlessly and affordably.
China also has some of the best tax and investment policies in the world. The inland parts of the country have a little bit lower tax rates for international companies as a strategy for encouraging foreign entrepreneurs to set up their businesses in rural China. On top of that, import tariffs are friendly to international firms.
2. Availability of Skilled Workforce
China has many talented and highly skilled young professionals. The local universities and colleges churn out millions of skilled graduates every year. In addition to that, the country provides a favorable environment for international graduates to live and work there.
Bilingualism is also rising at a dramatic rate, with many Chinese currently fluent in both Mandarin and English. In fact, English has been a core subject from Primary Three since 2003, with many schools in China introducing it into their curricula even much earlier. High schools and higher learning institutions also offer opportunities for learning and even majoring in the language to students. This means that international firms expanding into China can easily find talented, skilled, and English-speaking professionals to add to their global workforce.
To hire skilled employees and ensure compliance with the many Chinese employment regulations, international firms should work with a professional employer organization (PEO). Through a co-employment arrangement, a PEO provides businesses with all-inclusive human resource services. This saves businesses from the costs and challenges associated with setting up physical offices in the country they're wishing to expand to. On top of recruitment services, a payroll company such as Global PEO also offers payroll administration and compliance management, allowing international companies entering China to concentrate on their core operations and employees at home.
3. Huge Local Market
Thanks to its huge population, China provides great possibilities and opportunities for sustainable growth. As the country keeps on evolving and maturing, foreign companies can invest and earn substantial revenue from many high-end industries, such as healthcare, information technology, robotics, retail, and luxury goods.
4. Stability
Stability at the social, economic, and political levels is crucial in ensuring a healthy business environment. And China has excelled in those three areas. Consequently, the country has seen continuous growth in the past three decades. This excellent level of stability makes the Chinese market predictable, allowing investors to predict the future and implement appropriate strategies.
5. Free Trade Agreements (Regional and International)
International firms prefer investing in countries where they can sell their products and services at the regional and international levels. And that's a need that China meets adequately. Other than its free-trade zones, foreign investors can benefit from tax exemptions. Also, they can convert the Chinese currency to any foreign currency at no cost. Investors expecting a huge market share outside the country can benefit from China's free trade agreements both regionally and internationally.
Summary
China has tons of opportunities for international firms looking to invest and expand internationally. The country has excellent social, economic, and political stability, thriving manufacturing and transportation industries, and an abundance of talented and qualified employees. As the country consistently evolves and matures, it continues to cement its position as the go-to investment destination for international companies of all sizes.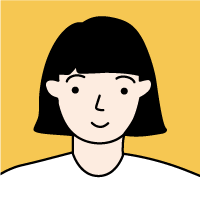 GUEST POST
by Brooke Euber