Shanghai has long been renowned as one of the must-visit places in the world. With a population of over 24 million residents made up of Chinese nationals and expats, this metropolis has evolved into a sophisticated blend of modern and traditional Chinese cultures. In this big metropolitan city, there is something for everyone. You can find cool things to do in Shanghai, like sightseeing, shopping, etc., in any season.
The city comes alive from May through October, with temperatures that range from 15 to 40 degree Celsius. To avoid the sweltering heat of summer, avoid mid-July to mid-August. Otherwise, the weather is still considered bearable, with occasional rain that eases the heat.
Here are the best things to do in Shanghai this summer:
1. Walk Along The Bund (外滩Wàitān)
The Bund is undoubtedly Shanghai's best spot for a scenic view of the city. It is along this promenade that you can see the most iconic Shanghai skyline. On one side you have the renaissance/neo-classical architectural structures left by the British and the French, reflecting Shanghai's colonial past. On the other side, you can see the modern high-rises representing China's prosperity and success in today's world economy forum.
The best time to visit The Bund would be the early evening, preferably just as the sun is setting. Walk along The Bund and visit one of the many rooftop bars and restaurants offering unobstructed view of the skyline. Have a drink and enjoy the transition from day to night when the towers and buildings are brightly lit up in multi-coloured LEDs.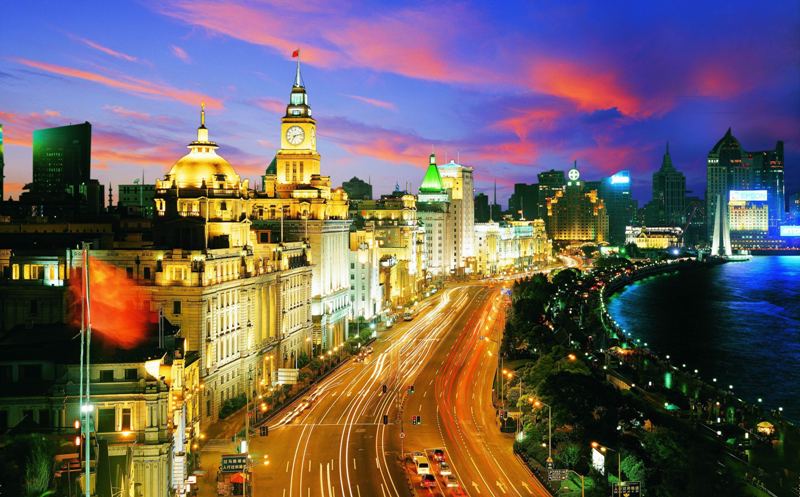 Start from this point: Zhongshan East 1st Rd, WaiTan, Huangpu Qu, Shanghai Shi, China
[cmsmasters_featured_block text_width="100″ text_position="center" text_align="left" fb_bg_color="#f7f7f7″ top_padding="0″ bottom_padding="0″ animation_delay="0″]
Extra tip:
The Bund stretches along the Huangpu River that separates the Western Shanghai (Puxi 浦西 – which literally means west of Huangpu and the Eastern Shanghai (Pudong 浦东 – east of Huangpu). You can start at the north of the river and walk your way down the waterfront.
[/cmsmasters_featured_block]
2. Go Up The Shanghai Tower (上海中心大厦Shànghǎi zhōngxīn dàshà)
The newly erected Shanghai Tower is currently the world's tallest skyscraper at 632m, with elevators that are also considered the world's fastest. Its observation deck has been officially open to the public as of April 2017. If you want to see a 360-degree panoramic view of Shanghai, this should be on your to-do list. It definitely beats the experience of going up the Oriental Pearl Tower which is only 468m in height and are usually packed with loud, domestic tourists.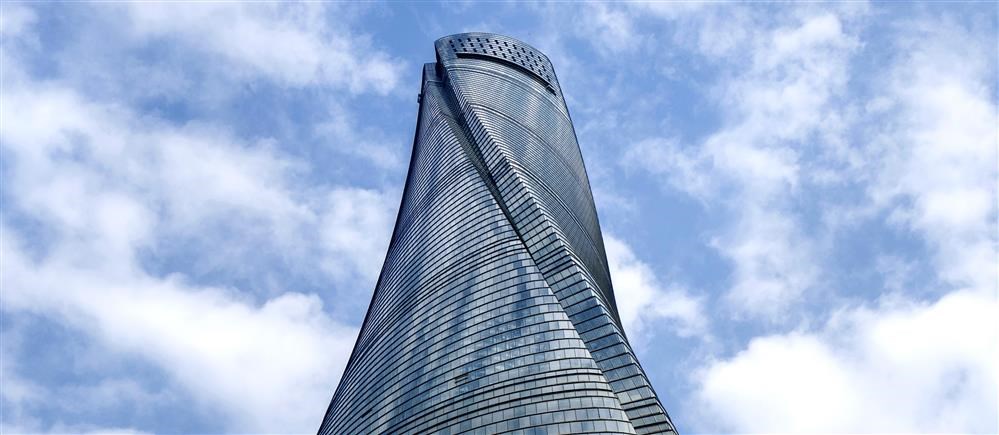 Address: 501 Yincheng Middle Rd, LuJiaZui, 陆家嘴 Pudong Xinqu, Shanghai Shi, China
Phone: +86 21 3383 1088
Website: shanghaitower.com.cn
3. Explore The Old Town
The Old Town of Shanghai is a gateway to the old Shanghai, making it a must-do when you visit the city. As the name indicates, it's an area filled with traditional Chinese buildings. Some of the most notable attractions include Temple of the City God (城隍庙Chénghuángmiào) – a Taoist temple, Yu Garden (豫园Yùyuán) – a Chinese classical garden built in 1559, and Huxinting Tea House – a Chinese pavilion situated in the middle of a pond with a connecting zigzag bridge.
While some might argue the Old Town is a tad touristy, it still makes an interesting visit to admire Chinese traditional architecture and landscaping. Additionally, you can also grab some of the most famous Shanghai food (like xiaolongbao 小笼包 ) and quirky Chinese souveniers.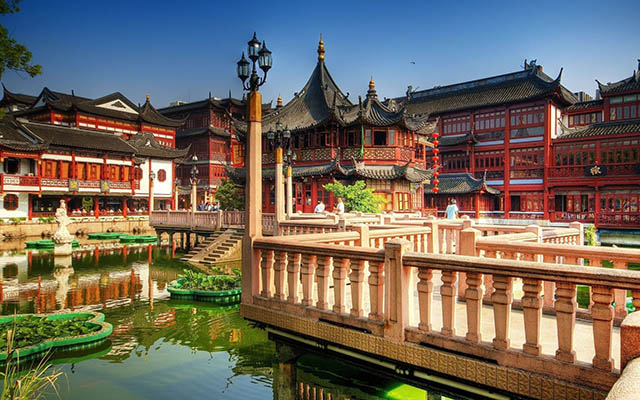 Address: 257 Yuyuan Rd, JingAnSi, Jingan Qu, Shanghai Shi, China, 200000
Phone: +86 21 6373 6950
4. Farmers Markets and Festivals
Every weekend, there are usually some kinds of farmers market, art market, beer festival, music festival, Latin festival… All sorts of markets and festivals going on. Some of them are organized by expats for expats living in Shanghai, so you know you'll be getting international-style, community-centric events.
The organizers will usually start promoting their events about 14-20 days in advance, so be sure to put the dates down on your calendar. Do take note that some events charge an entry fee, but they might not be necessarily good, while some free-of-charge ones can turn out to be fun and lively.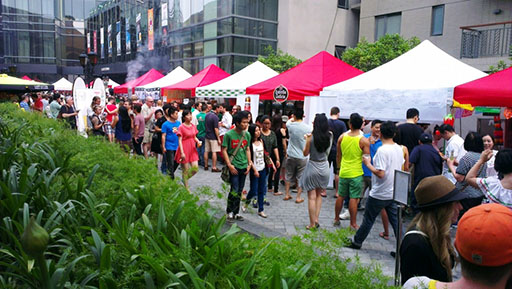 [cmsmasters_featured_block text_width="100″ text_position="center" text_align="left" fb_bg_color="#f7f7f7″ top_padding="0″ bottom_padding="0″ animation_delay="0″]
How to figure out the best event to go to: – Identify your needs
Are you looking for a food adventure? Or an excuse to drink and party? Perhaps a more kid-friendly event? – Ask your friends
Those who have lived in Shanghai long enough have probably been to all types of events. They would be able to point you in the best direction.
[/cmsmasters_featured_block]
5. Suntan on a Rooftop
There are so many rooftop terraces (bars / restaurants) in Shanghai that offer both a scenic view of the city and a chance to get your tan on. From Jing'an to the Bund, you'd be spoilt for choices. As you venture out closer to the Bund area, the prices of food and drinks get steeper. If you're on a budget, stay in Jing'an area or the Former French Concession area. Do a simple search online to find your favourite.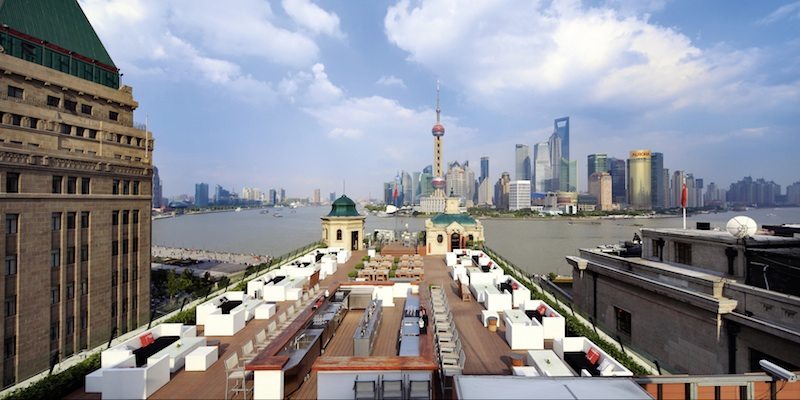 [cmsmasters_featured_block text_width="100″ text_position="center" text_align="left" fb_bg_color="#f7f7f7″ top_padding="0″ bottom_padding="0″ animation_delay="0″]Extra Tips:
– Lather on the sunblock / sunscreen
Always stay protected even as you are tanning your skin to prevent premature aging.
– Book a table and go early
Shanghai weekenders start their day around 11:30 am and that's when they start filling up restaurants for brunch. Make sure you book a table as early as one or two days in advance, especially if you want a good spot.
[/cmsmasters_featured_block]
6. Swim the Heat Away
Hotels and residential compounds in Shanghai open their swimming pools to the general public in the summer. Not all of them, but there sure are enough of them. The minimal fee is around 50 yuan and can go up to 500 yuan for a day's access. Some hotels even offer a brunch-and-swim package. Pool parties often happen in Shanghai too, with plenty of booze, music and bikinis. Keep an eye out for the event posters.
Desperate for the beach? There is a man-made beach at the sound Bund area to keep you happy until you get to a real beach in Phuket or Boracay.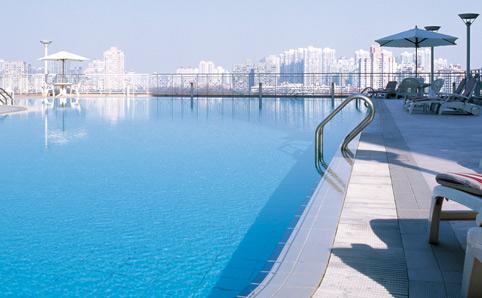 7. Improve Your Mandarin
Take a Summer Chinese Program to improve your Mandarin by at least one HSK level by the end of the season. With the ability to speak and understand Mandarin better, you'd less likely be ripped off by street vendors / shopkeepers and you can communicate better with taxi drivers and your ayi. If you're in Shanghai for a Chinese romance, it'd be easier to pick up a Chinese girl / guy if you know Mandarin.
Go to this page to look for summer Mandarin programs.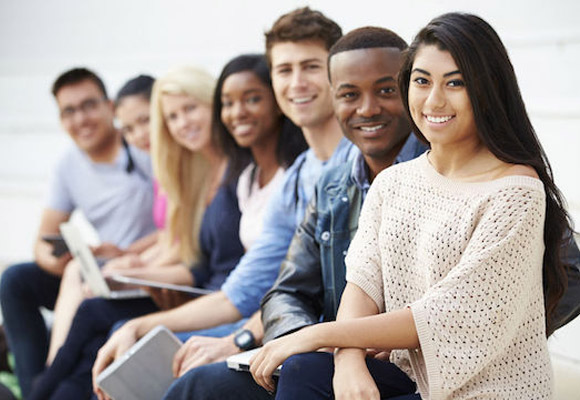 [cmsmasters_featured_block text_width="100″ text_position="center" text_align="left" fb_bg_color="#f7f7f7″ top_padding="0″ bottom_padding="0″ animation_delay="0″]
Extra Tips: – Get a discount
Contact the Course Consultants if you're looking for a deal. Always remember that the best deals are usually offered face-to-face and not via email. So make sure to come to the school and talk a consultant. – New location, new furniture
That's Mandarin has a new location right behind Jing'an temple with quite an impressie view of the city. Plus, everything in the school is brand new and classrooms are ultra comfortable and conducive for learning.
[/cmsmasters_featured_block]
8. Go on an Ice Cream Crawl
Do we have to say more? Look out for some pop-up ice cream shops around town.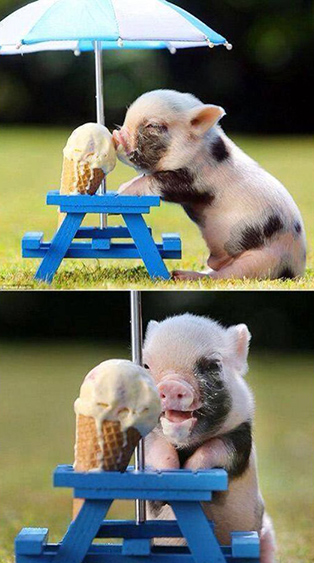 Living and traveling in Shanghai is an easy feat. The city boasts a vast network of transportation system with buses and trains that reach every corner of the city. This makes it easier for travelers and city explorers to navigate around Shanghai, especially if they're on a budget. Taxis are also easily available. So if you're looking for something to do this summer, whether you're a tourist or an expat resident, use this guide to explore Shanghai in the summer.