Do you like music? What are your favorite bands? Some people say, a sure way to know more about country and its culture is through music! And we are not talking about old folk songs you might've imagined by now – but about some modern, popular rock-bands! Chinese themselves think of them as "best of the best". So, lets learn more about China. Turn your volume up and get ready! It's Top 4 Chinese Rock-bands!
1.Beyond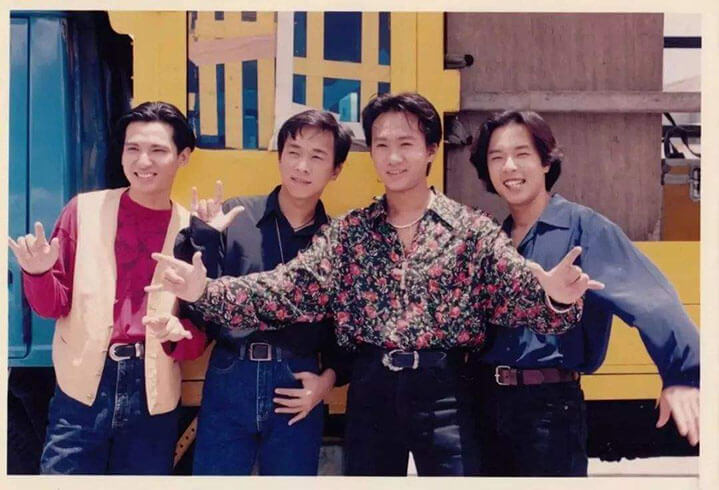 Beyond is a rock band from Hong-Kong. Its was formed in 1983 by Huang Jiaxuan (黄家驹) as the lead vocalist, 黄贯中 (Huang Guanzhong) as the lead guitar player, 黄家强(Huang Jiaqiang) as the bass player, 叶世荣 and (Ye Shirong) as the drummer.
Beyond used to be the most popular and representative Chinese band of their time. They wrote many songs which are still quite popular today, such as 海阔天空 (Hǎikuò Tiānkōng, "The Whole Wide World") or 喜欢你 (Xǐhuān Nǐ, "I Like You"). This band is still among China's favorites. Their song are a must-have in KTV libraries, and people love to sing them.
They have become the only band in China that has not been surpassed so far. It has been a great cultural phenomenon. We definitely recommend you their music!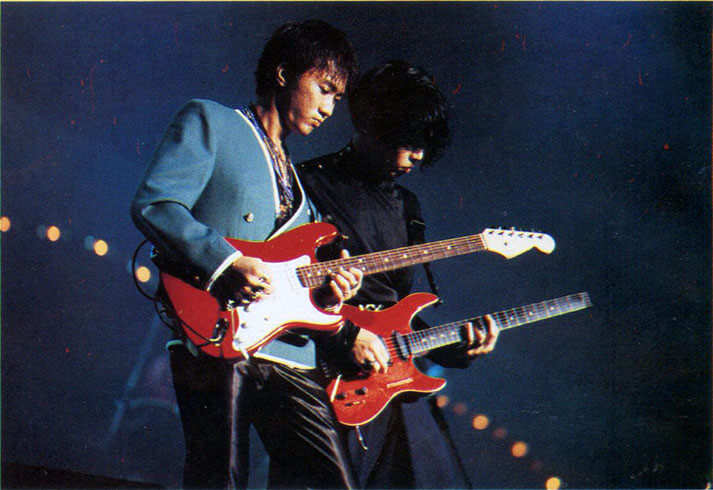 Best songs:
| | | |
| --- | --- | --- |
| 1 | 《光辉岁月》 (Guānghuī Suìyuè) "The Glorious Years" | |
| 2 | 《海阔天空》 (Hǎikuò Tiānkōng) "The Whole Wide World" | |
| 3 | 《真的爱你》 (Zhēnde Ài Nǐ) "I Really Love You" | |
| 4 | 《大地》 (Dà Dì) "The Earth" | |
| 5 | 《不再犹豫》 (Bù Zài Yóuyù) "No Longer Hesitate" | |
2.

唐朝

(Táng Cháo, " The Tang Dynasty")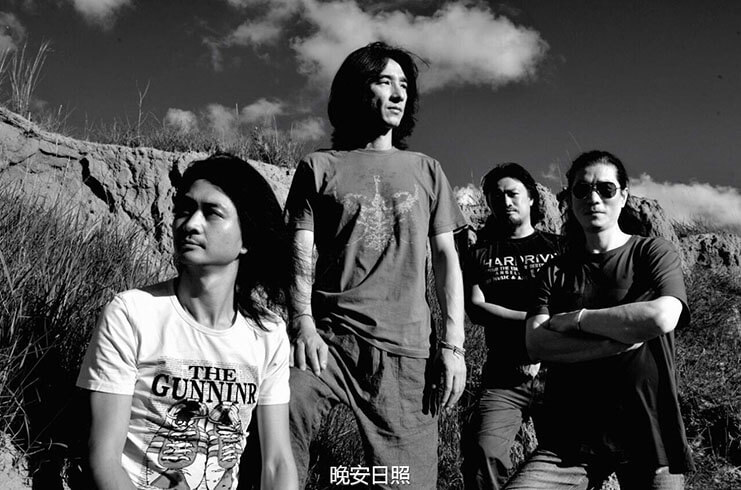 Tang Dynasty was formed in 1988, and it's also a very famous rock-band, which made a great contribution into Chinese music culture. Band members are: Ding Wu (丁武) as the lead vocalist, Chen Lei (陈磊) as the guitarist, Gu Zhong (顾忠) as the bass player, and Zhao Nian (赵年) on drums. They produced many successful albums, and their songs are still popular.
The most recognized song by 唐朝 Táng Cháo is 梦回唐朝 (Mèng Huí Táng Cháo, "A Dream Return To Tang Dynasty"). They traced the ancient style of the Tang Dynasty, interpreted the history with rock and heavy-metal music, and spread around life and individuality.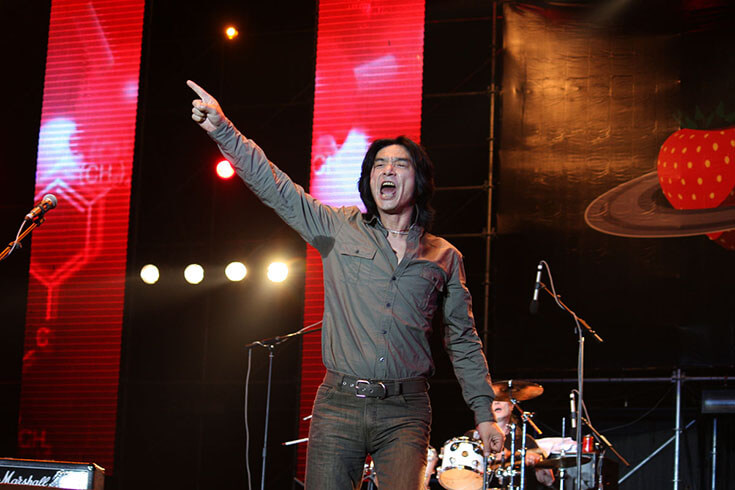 Best songs:
| | | |
| --- | --- | --- |
| 1 | 《国际歌》 (Guójìgē) "The International" | |
| 2 | 《路》 (lù) "The Road" | |
| 3 | 《传说》 (chuánshuō) "The Legend" | |
| 4 | 《天堂》 (tiāntáng) "Heaven" | |
| 5 | 《不要逃避》 (bùyào táobì) "Don't Escape" | |
3.

 

黑豹乐队

(Hēibào Yuèduì, "The Panthers")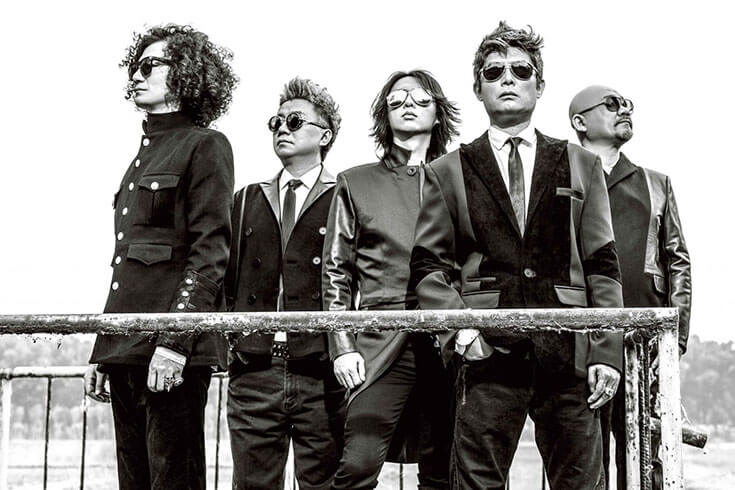 This is also one of the best and well-known Chinese rock-bands. It was formed in 1987 by Zhang Qi (张淇) lead vocals,  Li Wei (李彤) on the guitar, Zhao Mingyi (赵明义) on drums,  Wang Wenjie (王文杰) on the bass, and Hui Peng (惠鹏) keyboard. 
After Dou Wei (窦唯) as a lead vocals joined the band in 1988, they released their first album in Hong Kong and Taiwan. They changed quite a few lead vocals though the years, but  never lost the rock spirit. They truly helped a lot of people to accept and understand Chinese rock. The rock-and-roll spirit and high quality of their music made the Panthers one of the most recognized Chinese rock music bands.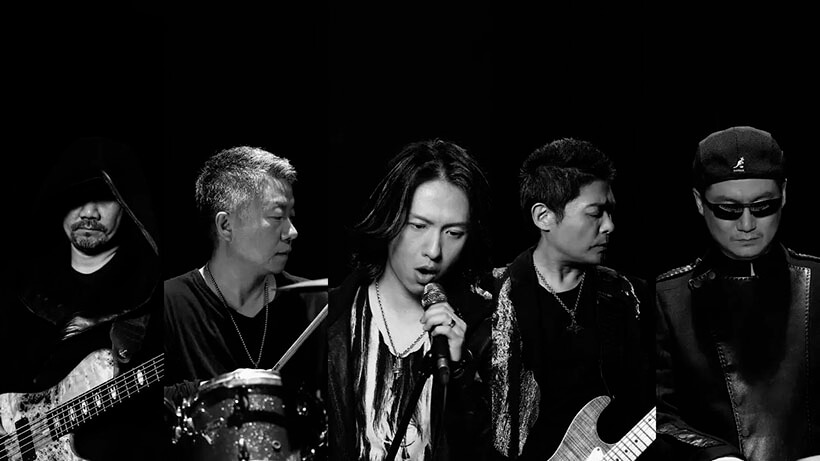 Best songs:
| | | |
| --- | --- | --- |
| 1 |   Don T Break My Heart | |
| 2 | 《潮汐》 (cháoxī) "Tides" | |
| 3 | 《我们》 (wǒmen) "We" | |
| 4 | 《枷锁》 (jiāsuǒ) "Shackles" | |
| 5 | 《一个人》 (yīgè rén) "A Person" | |
4.

鲍家街

43

号

(Bào Jiā Jiē 43 Hào, "43 Baojia Street")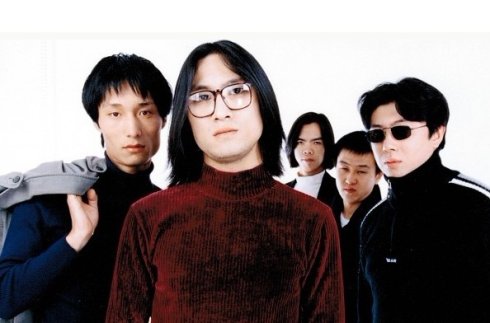 This last band appeared a bit later than the previous bands. They came together in 1993 and fell apart in 2000, so the band only existed for 7 years. But they made those years really productive!
There were five members: Wang Feng (汪峰) = lead vocals, Wang Lei (王磊) = bass, Long Long (龙隆) = guitar, Shan Xiaofan (单小帆) = drums and Du Fu (杜咏) = keyboard.
All the five members studied at 中央音乐学院 (Zhōngyāng Yīnyuè Xuéyuàn, Central Conservatory of Music) so that the name of the band came from the physical address of their alma mater.
During their time together they created many hits such as "小鸟" (Little Bird), "追梦" (Chasing Dreams), and "我真的需要" (I Really Need It). Their music is really unique as they used themes referring to society's life and problems of ordinary people.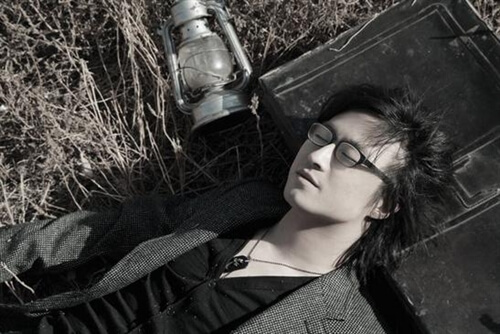 Best songs:
| | | |
| --- | --- | --- |
| 1 | 《我会在这儿等你》 (wǒ huì zài zhè'er děng nǐ)  "I Will Wait For You Here" | |
| 2 | 《错误》 (cuòwù) "Error" | |
| 3 | 《你有没有听见我在哭泣》 (nǐ yǒu méiyǒu tīngjiàn wǒ zài kūqì) "Have You Heard Me Crying?" | |
| 4 | 《明天》 (míngtiān) "Tomorrow" | |
| 5 | 《离开我》 (líkāi wǒ) "Leave Me" | |