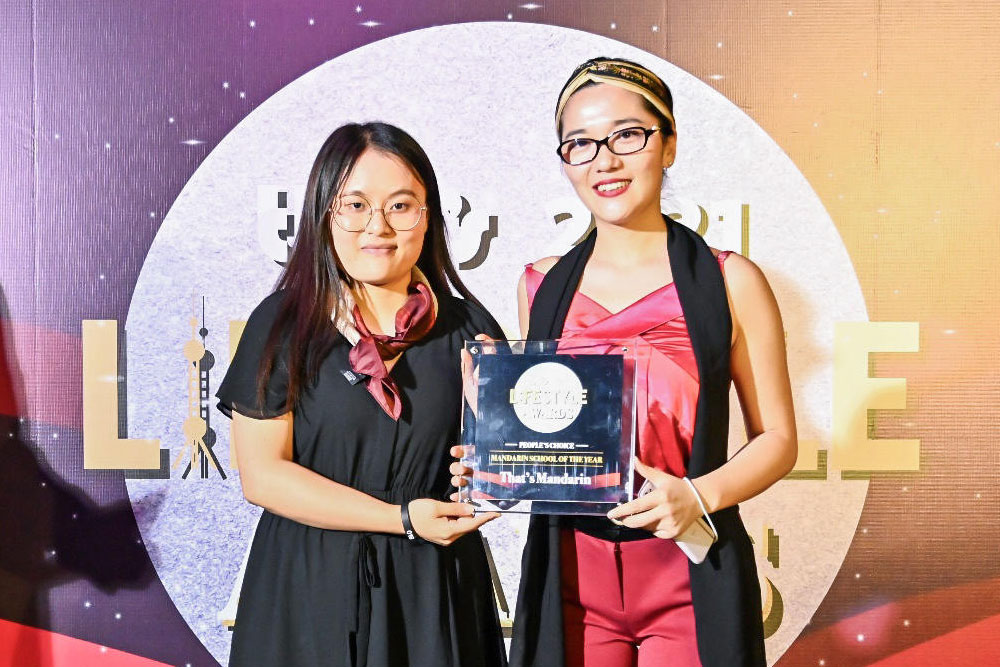 A huge thank-you to all our students — and everyone who voted for us this year!
Thank you for putting your trust into That's Mandarin.
A cozy and vibrant That's Lifestyle Awards event was attended by our Shanghai Education Director, Amanda Zhai, and Shanghai Managing Director, Catherine Wang. We'd like to thank to the organizers for hosting the ceremony — it was a great chance to meet industry leaders who excel at serving the Shanghai community.
That's Mandarin will continue to deliver excellence in Chinese language teaching and provide our students with the best learning experience in the years to come.