China's global impact is growing year by year. It is now one of the biggest exporters in the entire world, and its economy gives jobs to millions of people. As a result, the role of the Chinese language is changing as well. Let's have a look at how to learn Mandarin Chinese while travelling.
Here are some facts: according to the Language Magazine report, over 4,000 colleges worldwide now have the Chinese language as a course, and, according to their curriculums, 25 million people are currently learning Chinese as a second language.
But is college or university the only legit way to learn Chinese properly?
Of course, not. Travelling remains the most effective way to learn Chinese since it involves immediate practice.
How can you pull that off?
Here are some tips on learning Chinese while travelling around China.
1. Start Using a Language Learning App
There's no way around it – if you want to keep learning the language while actively travelling, a language learning app is one of your options.
Why?
These apps have a few considerable benefits to them:
You learn Chinese at your own pace. No one is rushing you – you can take as many lessons a day as you see fit.
You retain the learned information better. The lessons are designed in a way to help you review what you've learned on a regular basis.
It's a rewarding experience. Language learning apps often include challenges, which you can complete and get a reward for your efforts.
What if you already know Chinese a little bit and don't want to start from scratch?
You won't have to. Chinese, like English, has proficiency levels – HSK one through six (pre-intermediate to the native level). When signing up for an app, you will have to pass a language proficiency test, and the app will provide you with a program that suits your language learning needs.
Make sure to use a dictionary app like Pleco, it will help tons.
2. Get Yourself a Chinese-Speaking Guide
Learning a language is always about learning culture as well. And the best way to learn Chinese culture is through the eyes of a local.
The local Chinese-speaking guide will take you through the popular sights and show you hidden gems around the place you're visiting. Some local guide services can take you to remote locations to explore different parts of the country.
A local guide can also do tours completely in Chinese, which is a great opportunity for you to enhance your language skills and learn some travel- and culture-related vocabulary. If you're not confident about your Chinese level yet, hire an English-speaking guide so that you can ask more complex questions about the sights.
With local guides, make sure you plan ahead and hire one before you arrive. That way, you will already have someone to rely on when you arrive in China. This is my favourite way of how to learn Mandarin Chinese while travelling.
3. Sign up for a Local Language Learning School
A language learning app will do just fine as an additional tool for practice. And, occasional meetings with a local guide will teach you many valuable lessons about China and its culture. But soon, you'll feel that you need more resources to learn the language, and signing up for a local language learning school is the best option. Here's why:
All lessons are properly structured. You will get to practice writing, reading, listening, and speaking all at once during class.
Chinese is taught by native speakers. No one is better at explaining some grammatical phenomena than a native Chinese teacher.
You'll improve your Chinese level in no time. Most courses take a month or two, so if you're staying in China for a while, why not travel and learn at the same time?
Thanks to the pandemic (ironically), many schools now offer online courses as well. At That's Mandarin, you can learn Chinese online at any location. It can be a group course or one-on-one lessons – you can choose whatever option is more comfortable for you.
Don't Waste Any Chance to Learn Chinese
We're not going to lie, Chinese is a difficult language, and without practice, you won't advance much. The best way to practice Chinese is while travelling, and there are a few ways to do that.
First, download a language learning app. This way, you'll be able to learn and improve your Chinese on the go.
Next, hire a local guide. Your guide will enhance your knowledge of the language and culture.
Finally, sign up for a local Chinese learning school. It's the best way to make your knowledge of Chinese more profound, and you can do it both on- and offline.
We hope you enjoyed reading about how to learn Mandarin Chinese while travelling! Have you tried anything above before?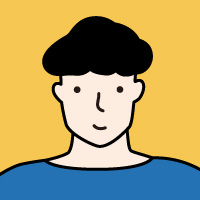 GUEST POST
by Ryan Pell
Ryan is a passionate blogger and writer who likes sharing his thoughts and. Currently, he is working as a content editor and internet researcher. He likes to travel and explore new countries.