Why Learn Mandarin Chinese in China? 
In many ways, the internet has shaped the way so many of us learn languages today. Online language tools, courses and apps are available in abundance and have never been more popular. So, why learn Mandarin Chinese in China?
There's no doubt that when it comes to learning the fundamental aspects of Chinese grammar, topic-specific vocabulary and characters, online resources serve a purpose. However, developing a comprehensive understanding of Mandarin requires cultural immersion in a way that online learning cannot provide.
Today, we take you through five reasons you should consider learning Mandarin Chinese in China, a country with a rich cultural heritage and an exciting future, of which speakers of Mandarin can undoubtedly form part.
1. You'll immerse yourself in Chinese culture
By choosing to study Mandarin in China, you will experience first hand the various elements of China's fascinating culture. Dating back more than 5,000 years, Chinese culture is embodied by the country's unique architecture, music, literature, martial arts and philosophy. Only by residing in China are you able to experience these special elements of Chinese culture first hand.
The China that you experience depends on which part of the country you choose to visit, where you choose to study and with whom you spend your time. China is home to 1.3 billion people, which is almost 15% of the world's population! It has 56 ethnic groups, almost 300 living languages and eight official regional cuisines. This diversity has created a wide range of unique subcultures that only physical immersion will allow you to explore.
Chinese people embody the country's unique culture. In the vast majority of places you visit in China, you will find that Chinese people are welcoming and generous towards foreign visitors. Knowledge of English outside of major cities is still low in many areas; by learning Mandarin, you'll be able to meet and communicate with local people, as well as build personal and professional relationships that would not otherwise be possible.

2. Beijing and Shanghai are Attractive Cities to Foreign Learners
Beijing and Shanghai possess the highest number of international students in China. Beijing, China's capital, is home to more than 21 million people. It is a city that illustrates China's fascinating ancient history through art, architecture and customs, located just 70km from the Great Wall of China.
Beijing has become one of the world's leading centers for culture, education, language and science. Away from the centre, the city is also much more affordable to live in than you would expect. Shared accommodation is around half the price of equivalent housing in New York or London.
Shanghai is China's largest city, central to the Chinese economy. Unlike Beijing, the city is quintessentially modern in appearance, offering its own unique charm.
Studying Mandarin in Beijing or Shanghai will enable you to explore the various aspects of modern China, and understand local residents. This dynamic, instead of learning Mandarin solely online, provides a platform from which to progress quickly in Mandarin.
3. It's a Great Opportunity to See Rural China
Residing in one of China's major cities provides you with an opportunity to access many other parts of the country with relative ease. With many international students opting to live in China's largest and most international cities, much of rural China is yet to be discovered fully.
Rural China has maintained many unique customs and traditions somewhat watered down within its major cities. With knowledge of the English language outside of China's cities pretty rare, the ability to speak Mandarin could be extremely valuable in many situations, not least to make new connections and potentially long-lasting relationships.
Taking trips away from the city in which you reside and into rural China will provide valuable insight into rural China, inhabited by 40% of the country's population.

4. It Provides Attractive Career Opportunities
Many of us learn languages because of the many personal benefits they bring to our lives. From feeling at ease when travelling to delving into an entirely new culture, there are a number of reasons you may have decided to learn Mandarin Chinese.
Mandarin is now the third most popular language to learn worldwide, and knowledge of the language is becoming an increasingly valuable asset to many employers all over the world. The ability to speak and understand Mandarin can open doors to a wide range of attractive career opportunities in many industries.
According to the New America Economy, demand for bilingual employees in the job market has more than doubled since 2017. In addition to this, Mandarin Chinese is the language that leads to the highest-paid salaries on average, given that its high demand in the U.S job market is still matched with low supply.
China remains one of the fastest-growing global economies and is set to be the world's largest within the next decade. The ability to speak Mandarin will open new and exciting opportunities in U.S and Chinese companies alike.

5.You'll Get to Sample True Chinese Cuisine
To publish a post about the benefits of studying in China without mentioning gastronomy would be a disservice to Chinese cuisine.
China boasts eight official culinary cuisines, many of which you are unlikely to have tried before if you are yet to spend time in China. After all, Chinese cuisine in the Western world and traditional Chinese cuisine is not exactly the same.
Whilst local delicacies are common and food will vary depending on where you are, there are several dishes that should not go untried during your stay in China. These include Hotpot (火锅 huǒguō), minced meat dumplings (饺⼦ jiǎozi) and, of course, Peking duck (北京烤鸭 Běijīng kǎoyā).
These are just a few examples, but living in China provides an opportunity to try hundreds of new dishes, eating as the locals eat. Learning Mandarin solely online certainly doesn't come with such mouthwatering benefits!
We hope you're now more familiar with the many advantages associated with learning Chinese in China. 

Beijing and Shanghai are fantastic cities from which to base yourself at either one of the That's Mandarin schools. Learning Mandarin via this method enables you to immerse yourself fully into a new culture, enhance your employability in today's increasingly competitive job market and explore new areas in China.
Online Mandarin language tools certainly serve a purpose. However, this style of learning does compare to the benefits brought to you by physical, cultural immersion. Hopefully, you enjoyed reading about why you should learn Mandarin Chinese in China!
If you're interested in learning more, have a look at the differences between Mandarin and Cantonese.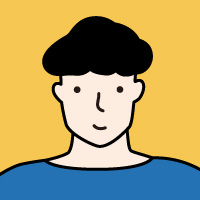 GUEST POST
by James A. Smith
James is a language enthusiast, a lover of travel and the founder of the online language blog travel-lingual.com. He is an online tutor of English, Spanish and French, and currently learning German and Japanese.