Have you found yourself having trouble developing connections in China? Or turning your connections into something tangible? Let's look into it by reading about the importance of guanxi in China. Communication and understanding of culture can be said to be one of the more important things to consider when it comes to business, especially here in China.
Because of this, the team here at That's Mandarin would like to help shed some light on some important things to know, and help you succeed in maintaining and creating long-lasting and beneficial relationships.
In order to make this a little easier to understand and absorb, we've made a timeline of some important events that ultimately show the importance of how communication and cultural differences play an important role in building a successful business here in China.
The Importance of Guanxi in China: Timeline
2002
eBay takes the massive leap into the Chinese markets, investing hundreds of millions of dollars into its platform and brand image. Advertisements are being plastered across buses, buildings, subway platforms, and just about any website willing to listen. Four years later, eBay issues a formal announcement stating it will withdraw from China.
2011
E-commerce marketplace Groupon enters China, after having made the strategic decision of establishing a joint venture with Tencent, a Chinese tech conglomerate. The very same year, Groupon closed down 13 locations and fired over 400 full-time employees.
2014
Two conversing businessmen take a brand new BMW for a test drive. They almost immediately crash, completely, and very, unfortunately, destroying the car. Yet, their business relationship seemed only to flourish, and unlike the car, was in better shape than ever.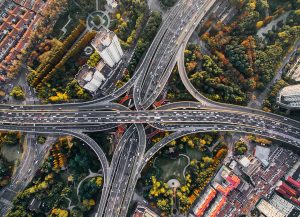 The Importance of Guanxi in China: Reasons
What do these three scenarios have in common?
A very difficult-to-understand, yet beyond important concept known as 'Guanxi'' (关系).
What is Guanxi?
In layman's terms, Guanxi is personal connections, communication, and mutual trust between people – a foundational concept to Chinese business. Let's look back at our previous examples to really see the importance of guanxi in China.
• eBay lost in China in large part due to Taobao's voice messaging software, which allowed for sellers and customers to form a much closer connection;
• Groupon tried to gain a competitive advantage by poaching as many valued employees as possible from other companies in the industry;
• Our two unlucky drivers shared an experience that bettered their Guanxi.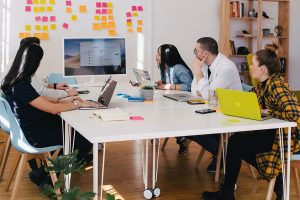 Where to Start with Guanxi?
What our unfortunate drivers realized, and eBay and Groupon didn't, was the importance of maintaining and building upon both professional and personal relationships – be it through the Chinese language, mutual assistance in a time of need, or through the simple sharing of a meal.
As a result, it is not unusual for initial business meetings to take place in less formal environments, such as restaurants or bars, as it gives a chance for guanxi to grow.
Remember, don't fail to consider the human side of the business, especially here in China. The connections you make are ones you benefit from long-term. With good guanxi. you'll have an amazing advantage to benefit from.
Feel free to share this with friends who are planning on doing business in China, or, are already here. Guanxi is one of the most important terms foreigners should be familiar with. It could save a career.
If you're interested in reading more about guanxi, check out our previous post on the topic below!
https://www.thatsmandarin.com/blog/the-importance-of-networking-guanxi-in-china/