Chinese language is now one of the most popular foreign languages in the world! Every day, more and more people start learning it.
Reasons can vary: from better job opportunities and business development, to plain curiosity, when learners fall in love with the language and wish to become part of the culture.
But when we talk about Chinese language learners, we are talking not only about you and me. There are so many celebrities who speak Mandarin! Some of them can even speak it fluently, surprising not only their fans, but Chinese fans as well.
So in this post, let's take a look at celebrities who, regardless of all the pressure, had a chance to learn Chinese – and succeeded in doing it.
Meet Top 13 Celebrities who can speak Chinese!
1. Kevin Rudd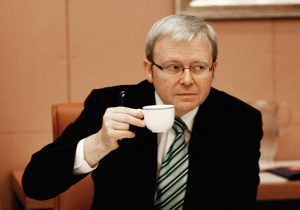 When it comes to the former Australian prime-minister, Kevin Rudd, one can say that he is a professional by training. In 1976, he entered Australian State University; with Chinese language and Chinese history as his major. In 2008, he came to China and gave a speech at Beijing university.
His Chinese is fantastic, and he likes to mock himself about it:
"中国有个说法,叫'天不怕,地不怕,就怕老外开口说中国话"

"Zhōngguó yǒu ge shuōfǎ, jiào 'tiān búpà, dì búpà, jiù pà lǎowài kāikǒu shuō zhōngguó huà"

Chinese people have a saying: "Fear neither Heaven nor Earth (= fear nothing at all), fear only a foreigner who opens his mouth and starts speaking Chinese"
2. Park Geun-hye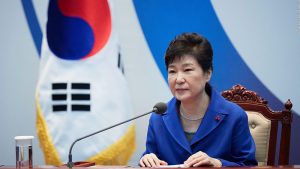 Former president of South Korea, Park Geun-hye, is a Chinese language aficionado. She speaks it fluently, which makes Chinese people admire her as a Mandarin expert. She also loves Chinese philosophy.
3. Mark Zuckerberg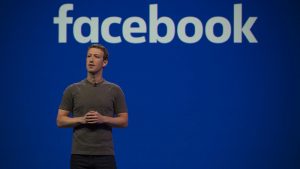 Well-known for his creation, Facebook, Mark Zuckerberg is another famous person in our list of celebrities who can speak Chinese. He rocked his 20-minute-long speech, presented entirely in Mandarin, at Tsinghua University in Beijing in 2015. By now, he has been studying Mandarin for more than five years. His wife is ethnic Chinese and he is a big fan of the Chinese martial artist Huo Yuanjia.
4. Mark Henry Rowswell

Canadian Mark Henry Rowswell is a celebrity in China, known by his stage name大山 ('Big Mountain'). He might not be famous in the West – but in China, he is one of the the top media personas.
In 1984, Mark entered the university in Toronto with a major in East Asia studies. That was the time when he started to diligently study Chinese, and got his Chinese name 路世伟 (Lù Shìwěi). After graduating in 1988, he came to Beijing University to enhance his Chinese language skills and deepen the knowledge of Chinese literature. In 1989, he was part of New Year's Eve performance – the New Year's Gala on CCTV – where he performed a role of a student named Dashan. His popularity soared after this performance, so he changed his stage name to Dashan, and asked Jiang Kun to become his 相声 teacher (相声 xiāngsheng a Chinese version of comedy sketches). In 2012, he got the tittle of Canada's "Goodwill Ambassador" in China. In 2015, he started his own TV-show called "大山侃大山"('Dashan's Gossip'), where he now advocates the reunion between Chinese and Western culture.
5. Koji Yano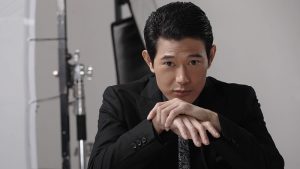 If we talk about Japanese celebrities popular in China, apart from the table tennis star Ai Fukuhara, it's also Koji Yano. He is mostly known as the host of a TV-show 天天向上 (Tiāntiān xiàngshàng, "Improve every day"). So, of course he can speak Chinese!
6. Arabella Trump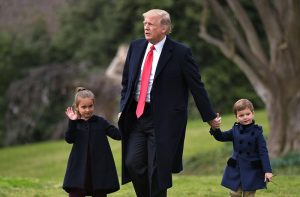 Arabella Trump is Ivanka Trump's daughter, and Donald Trump's granddaughter. A 6-year-old Arabella sang a Chinese song "Jasmine Flowers" for president Xi Jinping, when he visited in April 2017. Newsweek even called he "a star" in China for her language skills. The video of her singing in Chinese was on the top for some time. Arabella started to taking her lessons when she was only 3 years old! And she really loves Chinese culture.
7. Vanessa Branch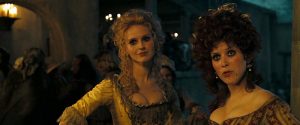 Vanessa Branch (the blonde one ;)) is a British actress who shocked the audience when she suddenly spoke fluent Chinese in the TV-show Entourage, and in the movie Suburban Girl. She also had a role in Chinese movie 牛奶也风尚 (Milk and Fashion). The film director said she was "the first non-Asian Hollywood actress to star in a Chinese-speaking lead role." She first started to learn Chinese while studying at Middlebury college, where she was doing two majors in Chinese and theatre arts. After Milk and Fashion, she also starred in two more Chinese movies: 爱情国境线 (Love in Translation) and 功夫侠 (Kung Fu Man). She really loves China, and hopes that in future she will have more roles, and opportunities to travel around the country.
8. Mira Sorvino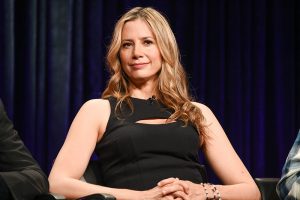 Mira Sorvino is an American actress and the Golden Globe award winner. She hasn't spoken Chinese on camera yet, but she studied Mandarin at Harvard, where her major was East Asian Studies. He also came to Beijing University to improve her skills. In August 2014, duruing her Reddit AMA, to a question whether she was still fluent in Chinese she replied that it was mamahuhuda. Which means 'so-so' (马马虎虎 mǎmǎhūhū).
9. Herbert Hoover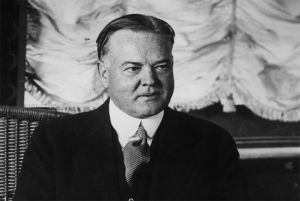 The 31th president of USA Herbert Hoover was the only president who spoke fluent Chinese! Before he started his career in politics, he had worked as an engineer in China. Although he didn't use his Chinese skills to strengthen diplomatic relations with China. He found a better use for them: he spoke Chinese with his wife in the White House, to avoid other people eavesdropping.
10. Bob Woodruff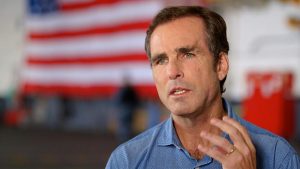 TV journalist and ABC-News co-anchor Bob Woodruff became famous after an incident in Pakistan, when during his reporting in 2006 he was injured by a roadside bomb. But before his career on television, he studied law in Michigan and then – moved to Beijing to teach it. He learnt Chinese quickly and became fluent, so that CBS used him as a field reporter in China. Then he dropped his law practice and worked for a local news station, until he was noticed by ABC News. Then he used his Chinese skills once more for the ABC documentary China Inside Out.
11. Ming Na Wen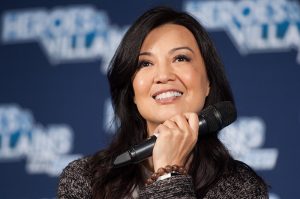 Ming Na Wen is a Macanese-born American actress, famous for her role in the drama series Agents of S.H.I.E.L.D., and for voicing one of the Disney princesses – Fa Mulan. She was once asked on Twitter whether she could speak Mandarin Chinese or Cantonese, and she answered: "Cantonese is one of 100s of Chinese dialects. I can speak it, plus Mandarin & Shanghainese."
12. Takeshi Kaneshiro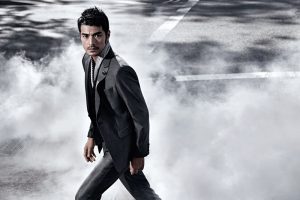 Takeshi Kaneshiro is a Japanese-Taiwanese actor and singer. He can speak Mandarin, Japanese, Cantonese, English, and Taiwanese. For example, in the movie Dragon (武俠 Wǔ xiá), the actor spoke Mandarin.
13. John Cena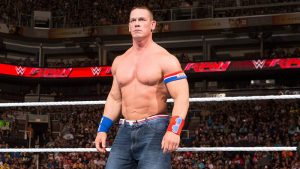 John Cena is a man of many talents. And in 2016, he revealed his new talent – he made a speech in Chinese at the World Wrestling Entertainment (WWE)'s historic press conference. WWE tried to break into the Chinese Market a few years ago, and during their promotion campaign in China, they had a number of top stars say phrases in Mandarin. At this time, John Cena grew fascinated with the language and tried to learn it as best as he could. In June 2016, during a press conference in Shanghai, he took everyone by surprise with his ability to speak Chinese. He also said: "[I'm] fascinated with the language and has become obsessed with trying to learn it. … I don't have a lot of free time, but when I do, for an hour or two of my day, a tutor comes over and we just talk." So… let's wait for the new talent that our professional wrestler, actor, rapper and television host spends so much energy on developing!
Did you know that these celebrities could speak Chinese? Which celebrities did we miss? Share your thoughts with on on twitter – @thatsmandarin!