Are you in Beijing or Shanghai on Thursday, February 23, 2023?
Come and join us in playing Games in Chinese!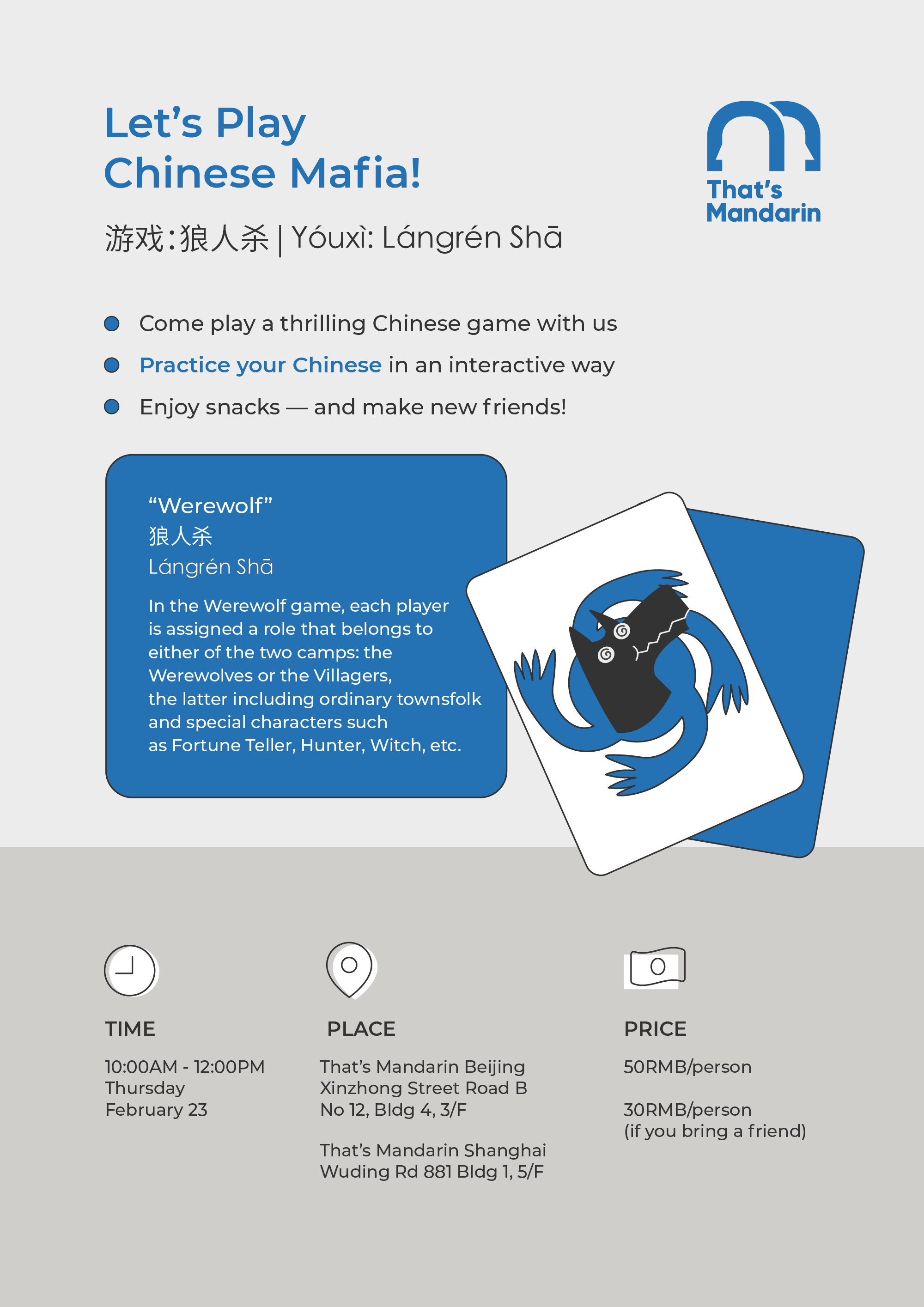 EVENT DETAILS
Chinese Game: Werewolf (Chinese Mafia)
游戏:狼人杀 | Yóuxì: Lángrén Shā
Come and play Chinese Mafia with us

Practice Chinese

in an interactive way
Enjoy snacks — and make new friends!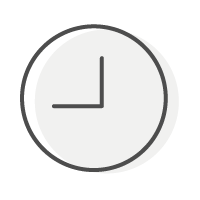 DATE AND TIME
February 23, Thursday
10:00AM-12:00 PM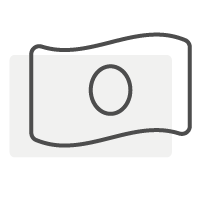 PRICE
50RMB/person
30RMB/person
(if you bring a friend)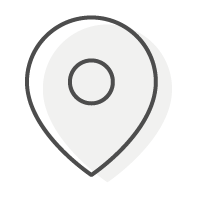 LOCATION
That's Mandarin Beijing Campus
Xinzhong Street Road B No.12, Bldg 4, 3F
That's Mandarin Shanghai Campus
Wuding Rd 881, Bld 1, 5F